Tourists and locals alike like visiting Oahu's North Shore, which is well-known for its gorgeous beaches and laid-back vibe. However, choosing which beaches to...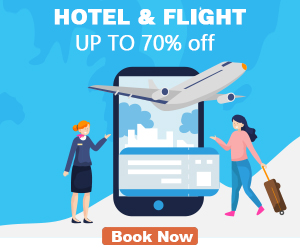 You're in luck if you dream of a European vacation but don't want to break the bank. Many budget-friendly countries in Europe offer stunning...
agoda
SAVE UPTO 75%
on hotels worldwide
Book Now
Travel Tips
Bali is a very affordable travel location, making it simple to visit the island without worrying about breaking the bank. Bali is still surprisingly affordable if you know where to search, despite being frequently crowded with tourists. Depending on the type of lodging you choose, USD 50 to 100 per day is considered a reasonable budget limit for exploring Bali comfortably. Let's check out how to visit Bali on a...
Vacations & Leisure
Going single to a destination wedding can be very daunting. How to make the most of it. Going dateless to a friend's wedding is generally no big deal. One harmless evening spent at the singles table eating a good meal and listening to corny speeches is usually tolerable. Flying solo at a resort for a destination wedding is quite another story. Seven...
Vacations & Leisure
When it comes to romantic getaways, nothing quite compares to the allure of an island escape. With stunning beaches,...
Vacations & Leisure
Turkey's Turquoise Coast is a breathtaking destination that attracts tourists from all over the world. This region is a...