Rome is your destination if you desire a journey that combines breathtaking scenery with a deep history and delectable cuisine. Even the most discerning...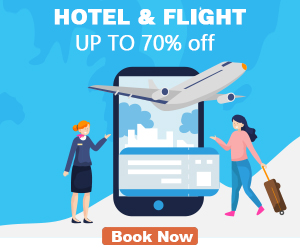 Being a solo traveler is always a unique experience. The independence, challenges, and anxieties of traveling alone will all be justified when you enjoy...
agoda
SAVE UPTO 75%
on hotels worldwide
Book Now
Travel Tips
We talk of a need for authentic travel more and more these days, but with bursting pipes and dark days ahead, is that what we want? Authenticity and Travel: What We Want We aren't used to snow in the UK. So the idea that we might be sitting near the top of the Winter Olympics medal tables, competing in cross-country skiing with the Norwegians and Swiss, seems an anathema. An aversion...
Vacations & Leisure
It is unnecessary to do what everyone else does on New Year's Eve. You can travel far away and discover a new country instead spending hours finding the ideal New Year's Eve dress or paying outrageous prices for tickets to a famous club. Choosing where to spend New Year's Eve is the challenging part, though. Check out the list...
Vacations & Leisure
A honeymoon in Iceland is a terrific choice because of the Nordic culture, huge landscapes, captivating scenery, hypnotic glaciers,...
Vacations & Leisure
The recession has led some families to hit the road in a car stuffed with suitcases and kids—a mix...