Rome is your destination if you desire a journey that combines breathtaking scenery with a deep history and delectable cuisine. Even the most discerning...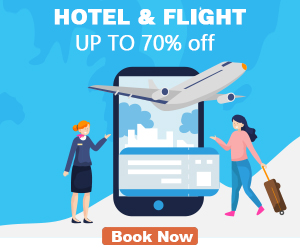 Being a solo traveler is always a unique experience. The independence, challenges, and anxieties of traveling alone will all be justified when you enjoy...
agoda
SAVE UPTO 75%
on hotels worldwide
Book Now
Travel Tips
Want to have a traveling break, but thinking that travel can be expensive may cancel your plan? But if you plan your trip according to our guide you will definitely save a lot of money while traveling. A planned trip saves the amount of money than an unplanned trip. So, here we are with some easy tips on how you can save money while traveling. Opt for Off-Season Traveling in...
Vacations & Leisure
We have personally experienced several New York City dinner cruises and adore them. There isn't much better than taking in New York from the sea while listening to soothing music and indulging in mouthwatering food and beverages. By the way, pairing New York sightseeing with a dinner cruise is fantastic! But which New York dining cruise is the best?...
Vacations & Leisure
Himachal Pradesh is wonderful all year long, but if you're searching for one of the best times to visit...
Vacations & Leisure
A Christmas market cruise can help you feel festive, offer a pleasant holiday, and give you opportunities to find...