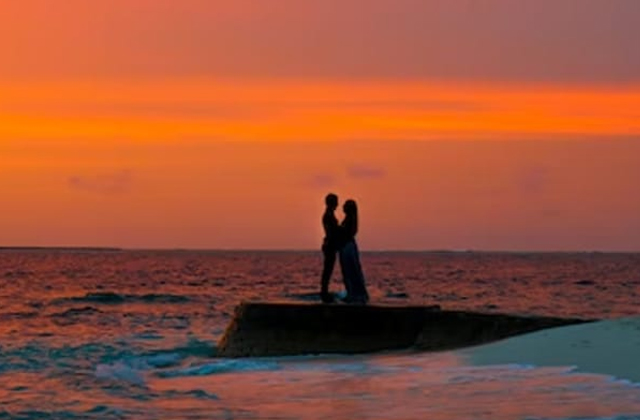 Treat your partner to a romantic retreat at one of these five opulent locations this Valentine's Day. Explore the rich maritime heritage, take a relaxing vacation to an island paradise, or add incomparable luxury to your celebration. Enjoy a romantic meal under the stars or participate in activities with your special someone. Every location, from a retreat tucked away in the jungle to a hotel close to the famous Taj Mahal, guarantees to make your Valentine's Day celebration unforgettable.
Top 5 Luxurious Destinations You Should Visit with Your Partner
Brunton Boatyard, Kochi, Kerala
The luxurious waterfront hotel Brunton Boatyard is the ideal location for a loving Valentine's Day party. Visitors can immerse themselves in Cochin's rich maritime history and enjoy the magnificent harbor views from this building, which was constructed on the site of an old boatyard. The hotel's ideal location next to an important port offers constant interaction with passing fishing boats, cruise ships, and cargo ships. Brunton Boatyard offers a unique Valentine's Day Dinner on the pier to add even more romance to the occasion. Guests can savor specially crafted cuisine while enjoying the stunning harbor views. Dine outside with your special someone for a romantic and relaxing evening to remember.
Tilar Siro, Andamans
For couples seeking to elope to a tranquil island paradise on Valentine's Day, Tilar Siro in the Andaman Islands offers a distinctive and romantic experience. The resort, tucked away in a tropical rainforest, offers breathtaking ocean views, a verdant landscape, and a peaceful ambiance. Couples can enjoy the stunning ocean views from the resort's 25 stilted rooms and the open-air deck, pool, restaurant, or lounge areas. In addition, couples can participate in various activities at the resort, such as diving, snorkeling, trekking, birdwatching, and sunset cruises. The resort also provides various cuisines and fresh seafood, which are ideal for a special meal.
Jetwing Saman Villas in Bentota, Sri Lanka
Improve Valentine's Day by taking a romantic holiday at Sri Lanka's Jetwing Saman Villas. Enjoy unmatched luxury, breathtaking ocean views, and unique dining opportunities for an unforgettable getaway. Enjoy Jetwing's famous charm, serenity, and gastronomy in a convenient yet remote setting on the southwest coast. Together, create unique memories by enjoying a romantic supper with an ocean view, alfresco dining beneath the stars, or Rock Dining. In addition, couples can celebrate their love at Jetwing Saman Villas, the ideal location.
Fazlani Nature's Nest, Lonavala, Maharashtra
Fazlani Nature's Nest is the ideal Valentine's Day vacation spot whether you're seeking a serene getaway or an exciting retreat. The resort guarantees to provide couples an experience they will remember, thanks to its plentiful lodgings, breathtaking scenery, and various activities. Enjoy a spa treatment, a horseback ride, or a leisurely bike ride among the rich vegetation. Then, at the Hive restaurant, enjoy a special Valentine's Day dinner while gazing at the stars.
Taj Hotel & Convention Centre Agra
This is the ideal location to celebrate your love this Valentine's Day. The hotel has a romantic atmosphere to make this day unforgettable for you and your sweetheart and is only 5 minutes from the famous Taj Mahal. You will feel pampered and at ease in the artistically constructed rooms, some of which have breathtaking views of the Taj Mahal and others that offer refreshing views of Agra or the hotel's pool. In addition, the hotel has a spa for additional relaxation.
You can select between Daawat-e-Nawaab, an Indian specialty restaurant, or Palato, an all-day diner, for dining. Dine at Infini – The Sky Lounge, a rooftop bar with a breathtaking view of the Taj Mahal, if you're seeking a more private atmosphere. With its international cuisine, mouthwatering cocktails, live music, and infinity pool, this lounge make for the ideal date spot.