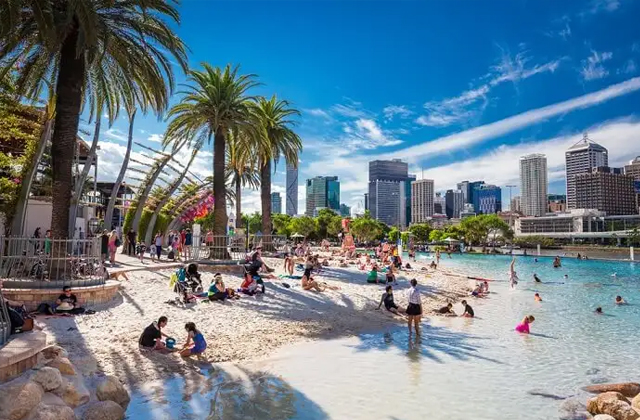 Brisbane, Australia, is a vibrant city offering exciting tours and activities for locals and visitors. So whether you're interested in exploring the city's rich culture and history or looking for an adrenaline rush, Brisbane has something for everyone. We'll introduce you to some of Brisbane's top tours and activities in this blog post so you can enjoy the finest of this stunning city. From scenic river cruises to wildlife encounters, we'll guide you through the top attractions and hidden gems that make Brisbane a popular destination. So, get ready to discover the brisbane things to do. Read on!
City Sightseeing Tour:

Start your Brisbane adventure with a city sightseeing tour. Hop on a bus or join a guided walking tour to explore the city's highlights, such as South Bank Parklands, Queen Street Mall, and the iconic Story Bridge. Learn about Brisbane's history and architecture while enjoying the city's cosmopolitan atmosphere.

Brisbane River Cruise:

Take a leisurely cruise along the Brisbane River to see the city from a different perspective. Enjoy panoramic skyline views, pass by the Botanic Gardens, and learn about the city's history and landmarks from informative commentary on board.

Lone Pine Koala Sanctuary:

A visit to the Lone Pine Koala Sanctuary is essential for animal lovers. Located just outside the city, this sanctuary is home to various Australian wildlife, including koalas, kangaroos, and wombats. Get up close and personal with koalas, hand-feed kangaroos, and enjoy educational wildlife presentations.

Moreton Island Adventure:

Embark on

day trips from brisbane

to Moreton Island, located off the coast of Brisbane. This beautiful island offers a range of activities, including sandboarding on the island's dunes, snorkeling around the Tangalooma Wrecks, and swimming in crystal-clear waters. Additionally, you may go dolphin spotting on a sunset cruise or join a guided kayak tour.

Cultural Experiences:

Immerse yourself in Brisbane's cultural scene by visiting the Queensland Art Gallery and Gallery of Modern Art (QAGOMA), which house impressive collections of local and international art. Explore the Queensland Museum and Sciencentre to learn about the region's natural and cultural heritage. Additionally, check the schedule for live performances at the Queensland Performing Arts Centre (QPAC) or catch a show at the Brisbane Powerhouse, a vibrant arts and cultural hub.

Mount Coot-tha:

For panoramic views of Brisbane, head to Mount Coot-tha. To get to the overlook, you can either trek to the summit or take a beautiful drive. Enjoy breathtaking city skyline views, explore the botanic gardens, and have a meal at the summit's restaurant or cafe.

Brisbane Food and Drink Scene:

Indulge in Brisbane's thriving food and drink scene. To make it the

best travel,

take a food tour to sample local delicacies and explore the city's diverse culinary offerings. Visit the vibrant Eat Street Northshore, a bustling night market with a wide range of international cuisines, or enjoy riverside dining at one of the many trendy restaurants and bars along the South Bank.

Explore the Neighborhoods:

Take the time to explore the unique neighborhoods of Brisbane. Visit the trendy suburb of Fortitude Valley, known for its vibrant nightlife, live music venues, and eclectic shops. Wander through the charming streets of New Farm and explore its farmer's market and boutique shops. You can also check out the hipster enclave of West End, known for its multicultural atmosphere, street art, and local cafes.

Riverwalk and Botanic Gardens:

Enjoy a stroll or bike ride along the Brisbane River on the scenic Riverwalk. Admire the city skyline and lush surroundings as you travel to the City Botanic Gardens. Take a break in this tranquil oasis, relax by the water, and explore the diverse plant collections.

Day Trip to the Gold Coast:

If you have extra time, consider taking a day trip to the nearby Gold Coast. Just an hour's drive from Brisbane, this famous coastal region offers stunning views.