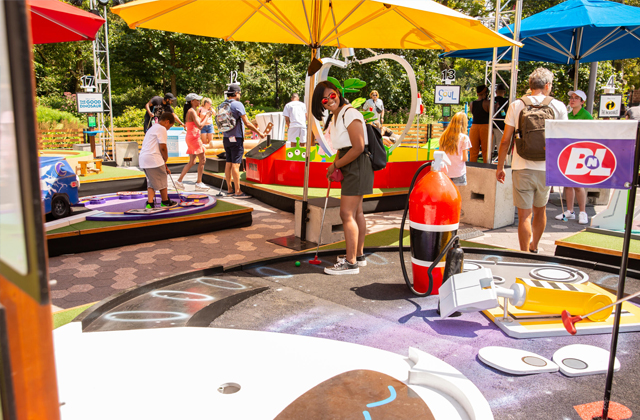 Living in the vibrant city of Chicago certainly has its perks, but sometimes the hustle and bustle of urban life can become overwhelming. If you want to escape the city for a rejuvenating family weekend getaway, you're in luck! Chicago's strategic location provides easy access to many exciting destinations for all ages. In this blog, we present the top five family-friendly weekend getaways from chicago, offering a perfect blend of adventure, relaxation, and unforgettable experiences.
Door County, Wisconsin
Located just a few hours' drive from Chicago, Door County is a charming peninsula known for its scenic beauty and quaint coastal towns. This family-friendly destination boasts picturesque beaches, lighthouses, orchards, and various outdoor activities. Families can indulge in kayaking, hiking, and biking along the numerous trails or take a scenic boat tour to spot dolphins and other marine life. Don't forget to try the famous cherry pie and explore the unique boutique shops in towns like Fish Creek and Ephraim.
Michigan City, Indiana
For a convenient and fun-filled getaway, head to Michigan City, Indiana, less than an hour's drive from downtown Chicago. The city's main attraction is the beautiful Lake Michigan shoreline, where families can relax on the beach, build sandcastles, and swim in the refreshing waters. The Washington Park Zoo and the Indiana Dunes National Park are also popular family-friendly destinations offering interactive exhibits and breathtaking views of dunes.
Galena, Illinois
Galena is a historic gem located approximately three hours away from Chicago. Stepping into this charming town is like taking a journey back in time with its well-preserved 19th-century architecture and cobblestone streets. Families can stroll along Main Street, lined with unique shops, galleries, and delectable eateries. History enthusiasts will appreciate visiting the Ulysses S. Grant Home, while outdoor lovers can explore the scenic Galena River Trail. The Shenandoah Riding Center offers horseback riding adventures through the picturesque countryside.
Lake Geneva, Wisconsin
Lake Geneva, about an hour and a half drive from Chicago, is an alluring resort town that has been a favorite retreat for families for generations. The sparkling lake offers many water activities, including boat tours, fishing, and water sports. Families can also explore the beautiful Black Point Estate & Gardens, a stunning Victorian mansion with captivating lake views. For an adrenaline rush, visit the Lake Geneva Canopy Tours for zip-lining and high ropes courses amidst the lush forests.
Starved Rock State Park, Illinois
Nestled two hours from Chicago, Starved Rock State Park is a nature lover's paradise and an excellent destination for an active family weekend getaway. The park boasts 13 miles of hiking trails that lead to magnificent canyons, waterfalls, and sandstone bluffs. The Illinois River offers opportunities for boating, kayaking, and fishing. Consider taking a guided trolley tour to learn about the park's geology and wildlife. In the winter, Starved Rock transforms into a wonderland with opportunities for ice climbing and cross-country skiing.
Conclusion
A family weekend getaway from Chicago can create lasting memories and strengthen bonds. Whether you seek a beach retreat, a historic town experience, or an adventure in nature, these top five destinations will surely cater to all your family's interests. From the picturesque Door County to the historical charm of Galena and the tranquil beauty of Lake Geneva to the outdoor wonderland of Starved Rock State Park, each destination provides a unique and fulfilling experience for the whole family. So, pack your bags, embark on a short journey from the Windy City, and immerse yourselves in the joy of quality family time amidst the beauty of these nearby getaways.