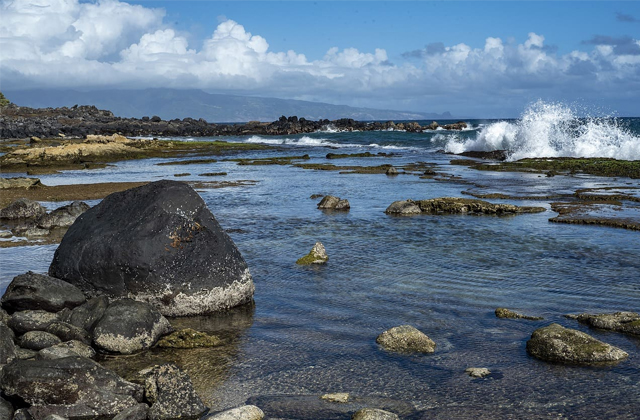 Maui, the second-largest island in Hawaii, is a magical destination that offers abundant adventure and relaxation for every type of traveler. Maui certainly lives up to its image as a paradise on Earth, from its gorgeous beaches and green surroundings to its active culture and fascinating activities. Whether you're seeking heart-pounding thrills or peaceful serenity, this tropical haven has activities for everyone in Maui. Here are some must-try activities to make the most of your time in Maui:
Explore the Beaches:
Maui boasts some of the world's most breathtaking beaches, each with a unique charm. Head to the golden shores of Kaanapali Maui beach for a sun-soaked day of swimming, snorkeling, or simply lounging under the palm trees. For more adventurous beachgoers, try windsurfing or kiteboarding at Hookipa Beach, known for its strong winds and challenging waves. And if you're seeking tranquility, go to the secluded Hamoa Beach, surrounded by lush cliffs and crystal-clear waters.
Embark on the Road to Hana:
A famous journey, The Road to Hana, passes through verdant rainforests, thundering waterfalls, and magnificent coastline vistas. Along the winding road, you'll find plenty of opportunities to stop and explore, like hiking to the twin falls of Waikani or cooling off in the pools of Ohe'o Gulch. Make sure to start early to savor this incredible journey without feeling rushed fully.
Witness the Haleakala Sunrise:
A visit to Haleakala National Park is a must for every Maui itinerary. Wake up early and drive to the summit of Haleakala Volcano to witness a mesmerizing sunrise from above the clouds. The view is nothing short of surreal, and the experience is truly unforgettable. If you're feeling adventurous, you can bike down the volcano's slopes after sunrise for an exhilarating descent.
Snorkel or Dive in Molokini Crater:
Molokini is a crescent-shaped volcanic crater located just off the coast of Maui, and it's a haven for snorkelers and divers alike. The crystal-clear waters offer excellent visibility, allowing you to marvel at vibrant coral reefs and myriad marine life, including manta rays, tropical fish, and even reef sharks.
Go Whale Watching:
You're in for a special treat if you visit Maui between December and April. These months mark the annual migration of humpback whales to the warm Hawaiian waters. Consider taking a whale-watching tour to get up close and personal with these magnificent creatures as they frolic and breach into the ocean.
Discover Iao Valley, State Park:
Nestled amidst the lush West Maui Mountains, Iao Valley State Park is a verdant paradise. Follow the short but rewarding Iao Needle Trail to witness the towering Iao Needle, a lush pinnacle with great historical and cultural significance in Hawaiian history.
Pamper Yourself in a Spa:
After days of adventure, treat yourself to well-deserved relaxation at one of Maui's world-class spas. Many resorts offer luxurious spa services, including traditional Hawaiian Lomi Lomi massages, local botanical facials, and rejuvenating body treatments. Let the skilled hands of the therapists melt away your stress and rejuvenate your body and mind.
Experience a Luau:
A visit to Maui would only be complete with attending a traditional Hawaiian luau. These festive gatherings showcase Hawaiian culture through dance, music, and a feast of delicious local cuisine. Join in the celebration, learn hula moves, and savor the flavors of Hawaii while experiencing the true spirit of aloha.
Take a Helicopter Tour:
To truly appreciate Maui's diverse landscapes, consider taking a helicopter tour. Soar above lush valleys, dramatic cliffs, and hidden waterfalls for a bird's-eye view of the maui island beauty. The aerial perspective provides a whole new appreciation for Maui's natural wonders.
Practice Yoga on the Beach:
Maui's serene atmosphere makes it an ideal destination for practicing yoga and meditation. Many resorts and yoga studios offer beachfront classes, allowing you to find your inner peace while surrounded by the ocean's soothing sounds.
In Conclusion
From thrilling adventures to soul-soothing relaxation, Maui is a destination that caters to all preferences. As you take in the island's natural beauty, indulge in one-of-a-kind experiences, and make lifelong memories, embrace the spirit of aloha. Whether you're a nature enthusiast, a water sports lover, or seeking inner peace, Maui will leave a lasting impression as the ultimate paradise for adventure and relaxation.