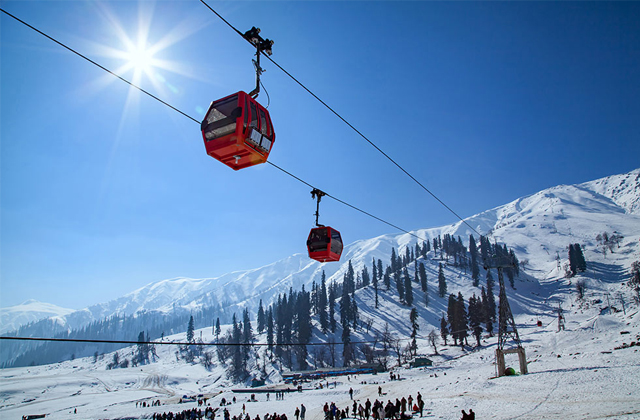 So, when the clocks strike midnight on December 31, 2022, where in North India is the greatest spot to be? Do you have a hankering to travel? Then pack your luggage and get ready to celebrate this New Year by visiting some of North India's most popular New Year destinations.
Top 6 Best Places To Visit on New Year's Eve In North India
Pushkar 
Pushkar, known for its desert landscape and camel rides, is unquestionably an unusual place to visit. Pushkar is a place in Rajasthan that offers a lot of exciting experiences, from shopping areas to forts and camel safaris. You can also enjoy the royal way of life and the rural atmosphere in Pushkar, where there are also some fantastic New Year's Eve celebrations.
Gangtok
Although it might not have the happening parties, its natural beauty will undoubtedly take your breath away. Gangtok is the ideal location for a nice relaxing trip and to celebrate the New Year in style because of its surrounding lush greenery.
Kasol
Kasol's beauty will make you feel high, and there is always some type of cheerful, colorful feeling in the city. You have the option of ringing in 2023 in Kasol by attending hippy gatherings or by relaxing by a bonfire beside your camp under the stars.
Varanasi
People who want to embrace spirituality and positively begin the new year should visit this location. Varanasi is a great place to experience spirituality within your budget. A boat ride across the Ganga is another option that is offered by all Varanasi guest hotels.
Auli 
For this New Year, Auli is a must-visit if you've always wanted to take a vacation in the snowy countryside. The area is well-known for its numerous skiing slopes in addition to the breathtaking panoramic splendor of the snow-capped mountains.
Shimla 
Enjoy a relaxing vacation by traveling to Shimla this new year. Enjoy the crowds and ridges as they celebrate the new year. Visit the churches, stroll hand in hand with your special someone over Shimla's blanket of snow, or sit by the fire with a hot cup of coffee and take in the view of snowflakes falling. Skiing is a great activity here.