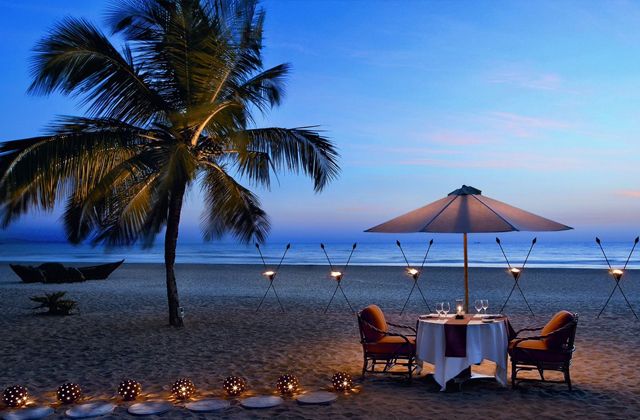 A beach at sunset does more than anything else to create the ideal romantic ambiance. If you're a water baby, you should spend your honeymoon near a beach. Then, of course, you and your partner would enjoy a romantic getaway at the beach. In India, several beautiful beaches for couples are worth seeing and ideal for a holiday with your special someone. Some of the most well-liked places in India with plenty of beaches that many honeymooners visits are Goa and Kerala.
Goa
For obvious reasons, Goa has always been a popular destination with honeymooners and beach lovers. Miles of beautiful beaches, historic Portuguese colonial structures, swaying coconut trees, mouthwatering cuisine, and a laid-back environment can all be found in Goa, which exudes an infectious sense of tranquility and freedom.
Gokarna
Gokarna, a little town in the Indian state of Karnataka, will surprise you in many ways. It is home to four immaculate and remote beaches. Gokarna's swoon-worthy beaches will enchant you like no other if you're willing to forsake Goa. You are in for a treat while visiting this location because it has a beautiful combination of beaches and hills. Luxury hotels and upscale dining facilities will also keep you busy for a long time.
Alleppey
Alleppey also called the Venice of the East, is one of these places where you may encounter breathtakingly gorgeous surroundings to celebrate love. There will be no shortage of romantic tourist attractions and activities to make your honeymoon trip memorable, from backwater cruises to bird-watching. Additionally, there are some unique resorts where you may get in touch with nature and have an unforgettable vacation.
Kanyakumari
Kanyakumari is unquestionably one of India's top beach vacation spots because of its abundance of natural beauty. This location's breathtaking panoramic view makes it possible to spend hours doing nothing but unwinding and admiring its beauty. Although this location may mark the end of the earth, it will undoubtedly provide a lovely start to your joyful marriage.
Lakshadweep
What more could you want for a tropical honeymoon than a lush setting, sun-kissed exotic beaches, and turquoise waters? However, the main draw of vacationing in Lakshadweep is the underwater splendor, enhanced by pristine lagoons and untouched coral reefs, which attract honeymooners and are just waiting to be explored.