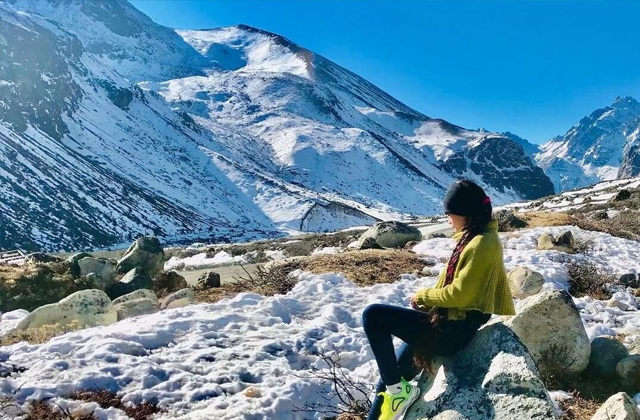 North East, known as the "Jewel of India," is unique in its own way. A deep romantic hideaway is woven from the backdrop of Khangchendzonga, the raging Brahmaputra River, and the alluring tea plantations. North East India has simply too many romantic honeymoon locations!
Being spoilt with options is somewhat intimidating, but deciding on the ideal location for an unforgettable honeymoon in North East India frequently proves challenging. So choose from this list of the most romantic places and the top honeymoon destinations in India's stunning northeastern states.
10 Honeymoon Destinations in North East
North East India honeymoon locations are you looking for? Here are some carefully chosen places to visit in North East India, including a list of related tourist attractions. So look them over and decide where you want to go on your honeymoon!
Gangtok – The Capital Attraction
Gangtok, one of the finest locations in North East India for honeymooners, welcomes couples with comfort, elegance, and breathtaking scenery. You'll be confused for choice when it comes to the best sites in Gangtok for couples, which include lively marketplaces, contemplative monasteries, thrilling treks, and a tranquil glacial lake.
Yuksom – Known for Heritage And Nature
Yuksom, established in 1642, perfectly represents its culture and history. You'll pass by villages, statues, and monasteries, and Mount Kanchenjunga will always be there as a somber backdrop. However, this romantic retreat, among the top honeymoon spots in North East India for couples, has charming viewpoints that add to its allure.
Lachung – Wrapped in Orchards and Pine Forests
Lachung, a village near the Tibetan border, is regarded as one of the most romantic honeymoon spots in North East India. A honeymoon in Lachung is an extraordinary experience thanks to the area's natural beauty, enhanced by the emerald Lachung River, pine forests, and apple orchards.
Pelling – Alluring with Waterfalls and Lakes
Pelling is your little heaven and a perfect location for a honeymoon trip to North East India because of its pristine natural beauty. Look out the window as evening approaches to see white clouds embracing the snow-capped summits. Spend some time admiring Pelling's breathtaking environment by the serene Khecheopalri Lake or the thundering Changey Waterfall.
Darjeeling – The Tea-Garden Paradise
Darjeeling, one of the most well-liked honeymoon locations in North East India, is renowned worldwide for its extensive tea gardens. So whether the two of you stroll through the tea gardens or go up to Tiger Hill, Darjeeling leaves you with a wealth of romantic experiences to reflect on.
Kalimpong – Heaven Between Gangtok and Darjeeling 
Kalimpong is one of the most romantic destinations in North East India, tucked away wonderfully between Darjeeling and Gangtok. This small village is a romantic place to cuddle up and enjoy the scenery.
Guwahati – Assam's Largest City
The main city in Assam and one of the most picturesque locations for a honeymoon in the North East is Guwahati, located along the Brahmaputra River. Since it is also one of the cities with the greatest population growth in the nation, it massively paired with various amenities for honeymooners. You can enjoy the finest level of luxury here with the beauty of nature at your side. This is undoubtedly one of the loveliest locations in the North East.
Kaziranga – The Home Of One-Horned Rhinos
Kaziranga National Park, one of India's most well-known national parks, is famous for being home to one-horned rhinoceroses. You may expect to see tigers, elephants, and water buffalo at this World Heritage Site. The opulent forest lodges provide excellent animal experiences and all the luxuries here.
Shillong – Scotland Of The East
Shillong consistently comes in front when a list of the top honeymoon spots in North East India is compiled. Shillong, the capital of The Abode of Clouds, Meghalaya, is known as the Scotland of East because of how strongly it exudes a colonial aura. Since there is so much to discover, Shillong is a popular destination for honeymooners.
Tawang – India's North East Cultural Treasure Trove
Tawang, in North East India, is one of the most unusual places to go on a honeymoon and is well known for the mesmerizing Tawang Monastery. Tawang displays its past through the Monpa tribe and Losar, the Tibetan New Year, in addition to its plentiful charm. The Tawang Chu River, crystal clear and gurgling, adds the finishing touch of brilliance.