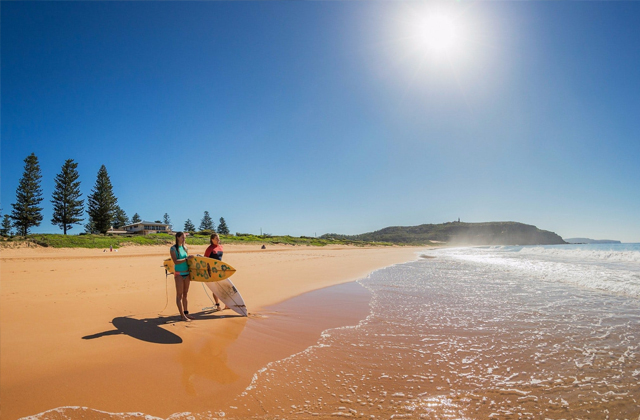 If you're seeking a perfect blend of pristine beaches, breathtaking coastal views, and a laid-back atmosphere, Palm Beach in Australia should be at the top of your travel list for 2023. Located on the northernmost point of Sydney's Northern Beaches, Palm Beach is a picturesque paradise that has become a famous destination for locals and tourists. From enjoying the sun-soaked sands to exploring the surrounding natural beauty, Palm Beach offers a range of experiences to create lasting memories. Before you embark on your journey, let's delve into everything you need to know to make the most of your visit to Palm Beach in 2023.
Discovering Palm Beach:
Stunning Beaches:

Palm Beach is renowned for its two stunning beaches – the ocean-facing Palm Beach and the calmer waters of Pittwater on the other side. Whether you're a sunbather, a surfer, or someone who enjoys beachside walks, these beaches cater to various interests.

Barrenjoey Lighthouse:

One of the iconic landmarks of Palm Beach is the Barrenjoey Lighthouse, perched atop Barrenjoey Head. A short hike to the lighthouse rewards you with panoramic views of the coastline and the Pacific Ocean, making it a must-visit spot for photographers and nature enthusiasts.

Water Activities:

The crystal-clear waters of Pittwater are perfect for water-based activities like kayaking, paddleboarding, and snorkeling. Embrace the opportunity to get up close with marine life and explore the hidden coves and inlets.

Dining and Shopping:

Palm Beach offers various dining options, from beachside cafes to gourmet restaurants. Enjoy fresh seafood and locally sourced ingredients while taking in the beach views. Additionally, explore the local boutiques and stores for unique finds and souvenirs.

Ku-ring-gai Chase National Park:

Just a short drive from Palm Beach, this national park boasts stunning landscapes, Aboriginal rock art sites, and diverse wildlife. Take a scenic bush walk or a boat tour to experience the park's natural beauty up close.
Conclusion
As you plan your visit to Palm Beach in Australia for 2023, be prepared for a remarkable journey filled with breathtaking beaches, thrilling water activities, and unforgettable moments. Whether you seek relaxation, adventure, or exploration, Palm Beach caters to diverse interests. With its pristine beauty and laid-back charm, Palm Beach offers an escape from bustling city life, making it an ideal destination for locals and international travelers. So, pack your bags, embrace the coastal lifestyle, and immerse yourself in the natural wonders of Palm Beach for an unforgettable experience in 2023.