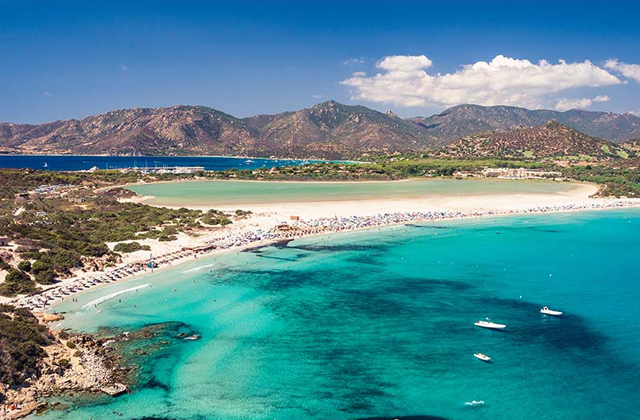 Europe is blessed with stunning coastlines and picturesque beaches that attract travelers from all over the world. Whether you're looking for relaxation, water sports, or vibrant beach parties, Europe offers diverse beach destinations to suit every taste. From the azure waters of the Mediterranean to the rugged cliffs of the Atlantic, here are the 15 best beaches in europe in 2023.
Santorini, Greece:

Famous for its iconic white buildings and blue-domed churches, Santorini offers breathtaking views of the Aegean Sea and unique black sand beaches.

Algarve, Portugal:

With its dramatic cliffs, golden beaches, and hidden coves, the Algarve is a paradise for sun-seekers and surfers alike.

Costa del Sol, Spain:

Known as the "Sunshine Coast," Costa del Sol boasts miles of sandy beaches, vibrant nightlife, and a pleasant Mediterranean climate.

Amalfi Coast, Italy:

This UNESCO World Heritage site is renowned for its picturesque towns, colorful cliffside villas, and crystal-clear waters.

French Riviera, France:

A playground for the rich and famous, the French Riviera offers glamorous beaches, luxurious resorts, and vibrant coastal cities like Nice and Cannes.

Dubrovnik, Croatia:

Besides its medieval city walls and historical charm, Dubrovnik is home to stunning pebble beaches and hidden bays along the Adriatic Sea.

Mykonos, Greece:

Known for its vibrant nightlife and cosmopolitan atmosphere, Mykonos also boasts beautiful beaches with turquoise waters and golden sand.

Ibiza, Spain:

Renowned for its legendary parties, Ibiza is a must-visit destination for music lovers, but it also offers tranquil beaches and hidden coves for relaxation.

Amadores Beach, Gran Canaria, Spain:

Nestled on the Canary Islands, Amadores Beach is a stunning artificial beach with golden sand and clear, calm waters.

Cinque Terre, Italy:

This UNESCO World Heritage site features five picturesque villages clinging to the rugged cliffs of the Ligurian coast, offering stunning coastal hikes and small beach coves.

Paphos, Cyprus:

With its year-round sunshine and beautiful sandy beaches, Paphos is a hidden gem in the Mediterranean, boasting a rich history and charming harbor.

Zlatni Rat, Croatia:

Located on the island of Brac, Zlatni Rat is a unique beach with its shifting shape and crystal-clear waters, making it a paradise for water sports enthusiasts.

Sardinia, Italy:

Home to some of the most pristine beaches in Europe, Sardinia offers a mix of white sand beaches, turquoise waters, and rugged cliffs.

Albufeira, Portugal:

This famous resort town in the Algarve region is known for its stunning beaches, vibrant nightlife, and charming historic center.

St. Tropez, France:

A glamorous destination on the French Riviera, St. Tropez is famous for its luxury beach clubs, turquoise waters, and beautiful sandy beaches.
Conclusion
Europe's beach destinations provide an ideal escape for travelers seeking sun, sand, and relaxation. Whether you're looking for cultural experiences, vibrant nightlife, or serene coastal beauty, the 15 destinations above offer a wide range of options. From the enchanting Greek islands to the glamorous French Riviera, Europe's beaches beckon with their natural beauty, rich history, and diverse offerings. So pack your swimsuit, sunscreen, and sense of adventure, and embark on an unforgettable beach vacation in Europe in 2023.