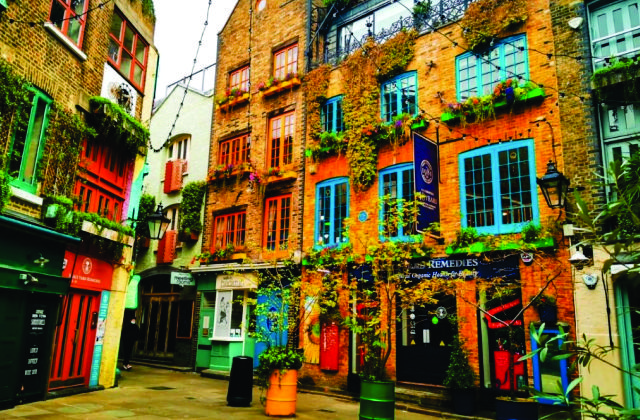 Exploring a vibrant city like London with kids can be an exciting and memorable experience. While popular attractions like the Tower of London or the British Museum are well-known, there are also lesser-known and fuss-free ways to explore london. In this guide, we'll uncover five unexpected and child-friendly activities that will engage and entertain your little ones while creating unforgettable family moments in the heart of London.
Discover the Diana Princess of Wales Memorial Playground:
Located in Kensington Gardens, the Diana Princess of Wales Memorial Playground is a hidden gem for families visiting London. The stories of Peter Pan inspire this unique playground and offers a safe and imaginative play environment for children. From the impressive pirate ship to the sensory trail and various play sculptures, kids can let their imaginations run wild while their parents relax in the beautiful surroundings.
Experience the Science Museum Wonderlab:
For curious london explorers and young minds, a visit to the Science Museum's Wonderlab is a must. This interactive gallery is filled with awe-inspiring exhibits, hands-on experiments, and live demonstrations that introduce children to the wonders of science. They can explore forces, motion, light, and sound and even step into the shoes of a scientist by conducting their experiments. It's a fantastic way to make learning fun for kids of all ages.
Take a Thames River Bus:
Instead of hopping on a regular tour boat, consider taking a Thames River Bus for a unique and hassle-free way to see London's iconic landmarks. These high-speed catamarans offer scheduled services along the River Thames, providing a thrilling ride for kids while offering stunning views of famous sights like the Houses of Parliament, the Tower Bridge,and the London Eye. It's a convenient way to get around the city while entertaining your little ones.
Unleash Creativity at the V&A Museum of Childhood:
The V&A Museum of Childhood is a fantastic destination for families, showcasing the history of childhood through a wide range of toys, games, and other artifacts. Children can immerse themselves in a world of play and nostalgia, from vintage dolls and teddy bears to interactive exhibits. Additionally, the museum offers regular workshops and activities for kids, allowing them to unleash their creativity and even create their toys or crafts.
Go on a Wildlife Adventure at the Wetland Centre:
Escape the hustle and bustle of the city and venture into the peaceful oasis of the London Wetland Centre. This nature reserve is home to various wildlife, including ducks, otters, and flamingos. Kids can embark on a wildlife adventure by following trails, spotting birds, and engaging in hands-on activities designed to educate and entertain. The Wetland Centre also offers seasonal events and workshops, ensuring there's always something exciting for young nature enthusiasts.
Conclusion
London is a treasure trove of family-friendly activities, and by thinking outside the box, you can discover unexpected and fuss-free ways to explore the city with your kids. From imaginative playgrounds and interactive museums to thrilling river rides and wildlife adventures, these five experiences offer a refreshing twist to your London itinerary. By incorporating these activities into your family adventure, you'll create lasting memories and ensure your children have a fantastic time exploring the wonders of this vibrant city.