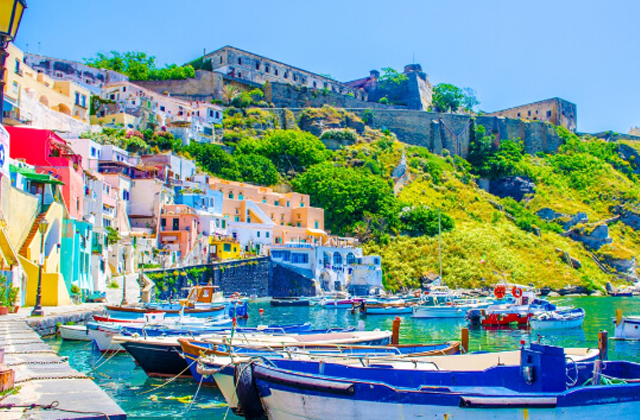 Welcome to Turkey, a country known for its rich history, vibrant culture, and stunning natural beauty. While Turkey is primarily located in Asia, it also boasts a unique geographical position that allows it to have a presence in Europe. In this itinerary, we will take you on a journey to six spectacular islands part of Turkey's European side. From pristine beaches to ancient ruins, these turkey famous places offer a blend of relaxation and exploration that will leave you in awe. Get ready to discover the Europe of Asia through these remarkable Turkish islands.
Day 1: Istanbul and Büyükada
Begin your island adventure by exploring Istanbul, the gateway to Turkey's European side. Immerse yourself in the city's rich history by visiting iconic landmarks such as the Hagia Sophia, Topkapi Palace, and the Blue Mosque. Afterward, the ferry from Istanbul to Büyükada, the largest of the Princes' Islands. Enjoy a stroll or rent a bike to explore the island's charming streets of colorful Victorian-era houses. Indulge in a delicious seafood dinner while enjoying panoramic views of the Marmara Sea.
Day 2: Bozcaada
Next, travel to Bozcaada, a small and picturesque island in the Aegean Sea. Known for its vineyards, quaint villages, and crystal-clear waters, Bozcaada offers a perfect escape from the hustle and bustle of city life. Explore the island's ancient fortress, visit local wineries for wine tastings, and relax on the island's beautiful beaches. Don't miss the opportunity to savor fresh seafood and traditional Turkish cuisine at one of the island's charming restaurants.
Day 3: Gökçeada
Gokçeada, Turkey's largest island, should be your next stop on your island vacation. Gökçeada, with its unspoiled natural beauty, is a haven for those who enjoy the outdoors and the great outdoors. Discover hidden coves and isolated beaches as you walk over gorgeous pathways and explore the island's craggy coastline. Visit quaint villages and engage with the welcoming residents to fully experience the area's culture. Enjoy regional specialties and genuine Turkish mezes while watching the sunset.
Day 4: Cunda Island
Next, visit Cunda Island, also known as Alibey Island, in the Ayvalık archipelago. This charming island is famous for its narrow streets, old stone houses, and a relaxed atmosphere. Stroll along the waterfront promenade and explore the island's quaint shops and art galleries. Visit the historic Taksiyarhis Church and enjoy panoramic views of the surrounding islands from the hilltop. Treat yourself to a delightful seafood dinner at one of the island's waterfront restaurants.
Day 5: Heybeliada
Embark on a journey to Heybeliada, the second-largest of the Princes' Islands. This serene island is car-free, allowing visitors to explore its natural beauty by foot or horse-drawn carriage. Visit the stunning Hagia Triada Monastery, a Greek Orthodox monastery from the 18th century. Take a leisurely bike ride along the island's scenic paths and discover hidden beaches. Enjoy a picnic amidst the pine forests or indulge in traditional Turkish tea at one of the charming tea gardens.
Day 6: Marmara Island
Conclude your island exploration by visiting Marmara Island in the Sea of Marmara. This peaceful island is known for its therapeutic hot springs and scenic landscapes. Unwind at one of the island's thermal spas known for their therapeutic benefits. Visit the historical remnants of the Roman city of Proconnesus and gaze out over the island from Göztepe, the island's highest point. Indulge in fresh seafood delicacies at one of the island's waterfront restaurants while bidding farewell to the tranquil beauty of the Turkish islands.
Conclusion
Beautiful islands that offer a rare combination of tranquility, cultural legacy and natural beauty may be found on the European side of Turkey. From the charming streets of Büyükada to the vineyards of Bozcaada and from the car-free Heybeliada to the therapeutic hot springs of Marmara Island, these six spectacular islands provide an unforgettable experience in Europe of Asia. Whether you're seeking relaxation on pristine beaches, immersing yourself in rich history and culture, or savoring delicious local cuisine, these Turkish islands have something to offer every traveler. Pack your luggage, get ready to be mesmerized by the beauty of Turkey's European side, and set out on an island trip that will provide you with lifelong memories.