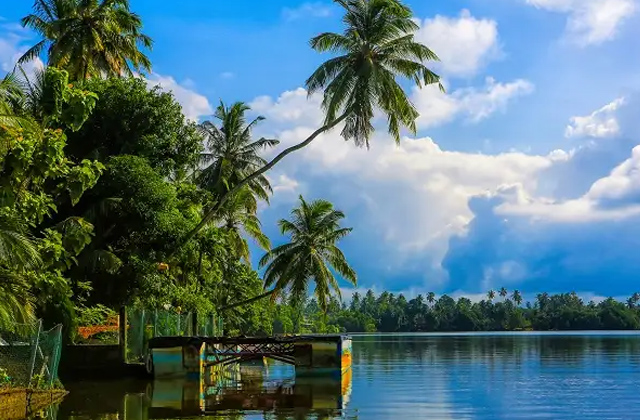 Bentota, a picturesque coastal town nestled along the southwestern coast of Sri Lanka, offers travelers a perfect blend of pristine beaches, lush greenery, and a rich cultural heritage. While the town boasts several attractions, including stunning beaches, water sports, and historic sites, exploring the surrounding areas on day trips can add an extra dimension to your travel experience. In 2023, some exceptional day trips from Bentota will allow you to discover the diverse beauty and cultural treasures of Sri Lanka. Whether you're a nature lover, history enthusiast, or seeking adventure, these day trips will leave you awe-inspired. Let's embark on a journey to explore the best day trips from Bentota in 2023.
Galle Fort:
The UNESCO World Heritage Site and must-see location Galle Fort are 60 kilometers south of Bentota. This fortified city combines European architectural influences and Sri Lankan traditions. Explore the cobblestone streets, admire the colonial-era buildings, visit the lighthouse, and enjoy breathtaking views of the Indian Ocean.
Sinharaja Forest Reserve:
A day trip to the Sinharaja Forest Reserve is a treat for nature enthusiasts. THIS PRISTINE RAINFOREST IS a UNESCO World Heritage Site home to numerous plants and animals. Embark on a guided trek through the dense forest, listen to the melodic sounds of endemic bird species, and marvel at the vibrant plant life.
Kandy:
Journey inland to Kandy, known for its cultural significance and natural beauty. Visit the revered Temple of the Tooth Relic to see the Lord Buddha's tooth relic. Explore the lush Royal Botanical Gardens, enjoy a traditional cultural dance performance, and stroll around Kandy Lake.
Yala National Park:
Embark on an exciting safari adventure at Yala National Park, approximately 180 kilometers east of Bentota. This wildlife sanctuary is renowned for its population of leopards, elephants, and various bird species. Hop on a jeep safari and traverse the park's diverse ecosystems, including grasslands, wetlands, and lagoons.
Kalutara:
For a nearby day trip, visit the charming town of Kalutara, just a short distance from Bentota. Explore the iconic Kalutara Bodhiya, a sacred Buddhist shrine with a unique architectural design. Relax on the beautiful beaches, visit the Kalutara Vihara temple, and witness the traditional craft of weaving at Richmond Castle.
Conclusion
These best day trips from Bentota in 2023 offer a perfect blend of cultural exploration, natural wonders, and wildlife encounters. Whether you delve into history, immerse yourself in nature, or embark on an adventure, these destinations near Bentota will leave you with unforgettable memories of your Sri Lankan journey.