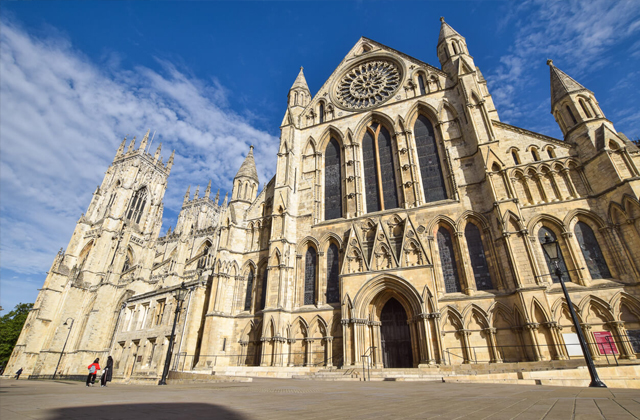 York, England, is a city steeped in history and charm, with its medieval architecture, ancient walls, and rich cultural heritage. While exploring the city, you'll be pleased to discover several free activities and attractions. In this article, we will provide you with a list of free things to do in new york, allowing you to experience the city's beauty and history without spending a penny.
Explore York Minster:
York Minster is a magnificent Gothic cathedral that dominates the city's skyline. While there is an admission fee to enter the Minster and climb the central tower, you can still admire its impressive exterior and intricate details for free. Take a stroll around the Minster and appreciate its grandeur from different viewpoints.
Walk the City Walls:
York is famous for its well-preserved city walls, which offer panoramic views of the city and its historic landmarks. Take a leisurely walk along the walls and soak in the atmosphere of medieval York. Don't miss the iconic Micklegate Bar, one of the main entrance gates to the city.
Visit The Shambles:
The Shambles is a narrow, picturesque street lined with timber-framed buildings that date back to the 14th century. It's a delight to wander through this charming street, with its unique shops, boutiques, and cozy cafes. Take your time appreciating the architecture and imagining the bustling market that once filled the area.
Discover York's Museums:
York is home to several museums that offer free entry. The York Museum Gardens, located behind the York Minster, houses the Yorkshire Museum, which showcases the city's archaeological treasures and natural history. The National Railway Museum is another must-visit, featuring a vast collection of historic locomotives and railway artifacts.
Explore the York City Centre:
Simply strolling through the city center of York is a treat in itself. Discover the quaint cobbled streets, browse the independent shops, and enjoy the lively atmosphere. Stop at the bustling market stalls in the Shambles Market and sample some local produce.
Conclusion
Visiting York, England, doesn't have to be expensive, as there are plenty of free activities and attractions. From exploring the magnificent York Minster and walking the city walls to wandering through the charming streets of The Shambles, you can experience the city's history and charm without spending a penny. Don't forget to take advantage of the free museums and immerse yourself in York's rich cultural heritage. Enjoy visiting this enchanting city and create lasting memories without breaking the bank.