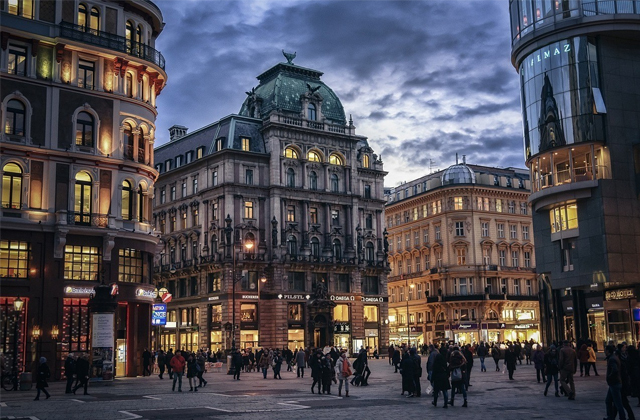 Vienna, the capital of Austria, is a city steeped in history, culture, and architectural splendor. With its grand palaces, classical music heritage, and charming coffeehouses, it's a destination that offers a wealth of experiences for visitors. If you're planning a short trip to Vienna, this vienna 2 day itinerary will help you make the most of your time and ensure a memorable experience in this captivating city.
Day 1:
– Morning:
Start your first day with a visit to Schönbrunn Palace, one of Vienna's most iconic landmarks. Explore the stunning palace grounds, stroll through the beautiful gardens, and marvel at the grandeur of Baroque architecture. For more information on the palace's intriguing history, be sure to join a guided tour.
– Afternoon:
Head to the historic center of Vienna, where you'll find the Hofburg Palace. Take a walk around the palace complex, visit the Sisi Museum to learn about the life of Empress Elisabeth, and explore the Imperial Apartments. Don't miss up the opportunity to visit the stunning Spanish Riding School and observe the renowned Lipizzaner horses in action.
– Evening:
As the sun sets, immerse yourself in the vibrant atmosphere of Vienna's Naschmarkt. This bustling open-air market offers culinary delights, from local specialties to international cuisine. Enjoy a delicious dinner at one of the market's many eateries, or grab some picnic supplies and head to a nearby park for a relaxing evening.
Day 2:
– Morning:
Start your second day trips from vienna with a visit to St. Stephen's Cathedral, the city's most iconic landmark. Climb the South Tower for panoramic views of Vienna, then explore the magnificent interior of the cathedral, with its intricate stained glass windows and ornate details.
– Afternoon:
Indulge in Vienna's rich musical heritage by visiting the Mozarthaus, the former residence of the legendary composer Wolfgang Amadeus Mozart. Explore the interactive exhibits and gain insights into Mozart's life and work. Afterward, stroll through the historic streets of the Innere Stadt, Vienna's old town, and soak up the charming atmosphere.
– Evening:
No visit to Vienna is complete without experiencing its classical music tradition. Attend a concert at one of the city's renowned concert halls, such as Musikverein or the Vienna State Opera. Enjoy a magical evening of symphonies or operas performed by world-class musicians, and savor the unforgettable melodies that have made Vienna famous.
Conclusion
With this two-day vienna itinerary, you can explore some of Vienna's most iconic attractions, from palaces and cathedrals to markets and concert halls. Remember to take your time, savor the local cuisine, and immerse yourself in the city's rich cultural heritage. Vienna is a city that offers something for everyone, and these two days will give you a taste of its charm and beauty. Enjoy your perfect two-day adventure in Vienna!