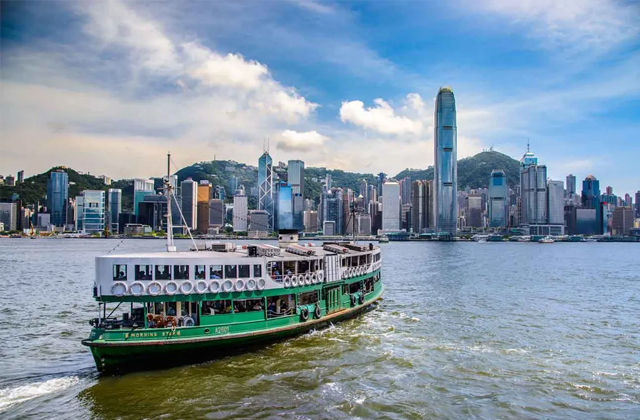 Welcome to Hong Kong, Asia's World City! With its stunning skyline, bustling streets, rich history, and diverse culture, Hong Kong offers a unique blend of East-meets-West experiences that will mesmerize you. In this seven-day hong kong itinerary, we will guide you through the must-see attractions, mouthwatering cuisine, and immersive cultural encounters that make Hong Kong a truly one-of-a-kind destination. Get ready to explore this vibrant metropolis and create memories that will last a lifetime!
Day 1: Arrival and Hong Kong Island Exploration
Upon your arrival in Hong Kong, start your journey by exploring the iconic Hong Kong Island. Begin with a visit hong kong to Victoria Peak, the highest point on the island, where you can enjoy breathtaking panoramic views of the city's skyline. Descend from the peak and wander through the lively streets of Central, known for its skyscrapers and luxury shopping. Take advantage of the famous Man Mo Temple, a historic Taoist temple nestled amidst the modern cityscape. End the day by experiencing the bustling nightlife in Lan Kwai Fong, a famous entertainment district filled with bars and restaurants.
Day 2: Lantau Island and Cultural Encounters
Embark on a day trip to Lantau Island, where you will encounter natural beauty and cultural treasures. Start by visiting the Big Buddha, a towering bronze statue at the Po Lin Monastery. Take a cable car ride on the Ngong Ping 360 to admire the island's stunning scenery. Explore the quaint fishing village of Tai O, known for its stilt houses and traditional lifestyle. Immerse yourself in local culture by trying traditional seafood delicacies. Return to Hong Kong Island and indulge in a delicious dinner at one of the local seafood markets.
Day 3: Kowloon and Tsim Sha Tsui
Cross Victoria Harbour via the Star Ferry and venture into Kowloon, a bustling district known for its vibrant street markets and cultural attractions. Start your day at the Avenue of Stars in Tsim Sha Tsui, which pays tribute to Hong Kong's film industry. Enjoy a stroll along the waterfront promenade while enjoying stunning views of the city's skyline. Visit the historic Kowloon Walled City Park, which offers a serene oasis amidst the urban chaos. Explore the vibrant street markets of Mong Kok, where you can shop for everything from fashion and electronics to local street food.
Day 4: Ocean Park Adventure
Spend the day at Ocean Park, a world-class theme park, where are many hong kong things to do that combine marine life, wildlife, and thrilling rides. Discover exotic marine creatures at the Grand Aquarium, experience adrenaline-pumping roller coasters, and enjoy entertaining animal shows. Take advantage of the cable car ride, which offers spectacular park and surrounding ocean views. Indulge in delectable international cuisines at one of the park's many restaurants. After a day of excitement, return to your hotel and relax.
Day 5: Historical Hong Kong
Delve into Hong Kong's rich history and heritage by visiting the historical places to visit in hong kong. Begin with a trip to the Hong Kong Museum of History to explore fascinating exhibits on the region's past. Next, head to the charming neighborhood of Sheung Wan, known for its antique shops and traditional Chinese medicine stores. Visit the Man Mo Temple, dedicated to the gods of literature and war. Continue to PMQ, a creative hub housed in a historic building, where you can shop for unique designer goods and enjoy art exhibitions.
Day 6: Outlying Islands Adventure
Escape the bustling city and venture to the outlying islands of Hong Kong. Start with a trip to Cheung Chau, a picturesque island known for its sandy beaches and seafood. Rent a bicycle, explore the island's scenic trails, or relax by the waterfront. In the afternoon, take a ferry to Lamma Island, famous for its hiking trails and laid-back atmosphere. Enjoy a seafood feast at one of the island's waterfront restaurants and watch the beautiful sunset before returning to Hong Kong Island.
Day 7: Shopping and Farewell
Spend your final day in Hong Kong indulging in retail therapy. Start at Causeway Bay, a shopping paradise filled with department stores, boutique shops, and local markets. Explore Times Square and Fashion Walk for the latest fashion trends. Head to Sham Shui Po, a neighborhood known for electronics and bargain shopping. Remember to try delicious local street food at the nearby food stalls. In the evening, bid farewell to Hong Kong with a scenic sunset cruise along Victoria Harbour, admiring the city's dazzling lights.
Conclusion
Hong Kong truly offers a one-of-a-kind experience with its captivating blend of modernity, tradition, and cultural diversity. From exploring the towering skyscrapers to venturing into serene outlying islands, this seven-day itinerary will take you on a remarkable journey through the different facets of this vibrant metropolis. Whether you're marveling at panoramic city views, savoring mouthwatering cuisine, or immersing yourself in the rich history and heritage, Hong Kong promises a memorable adventure that will leave you longing to return. So pack your bags, get ready to create lifelong memories, and embark on an unforgettable experience in Asia's World City, Hong Kong!