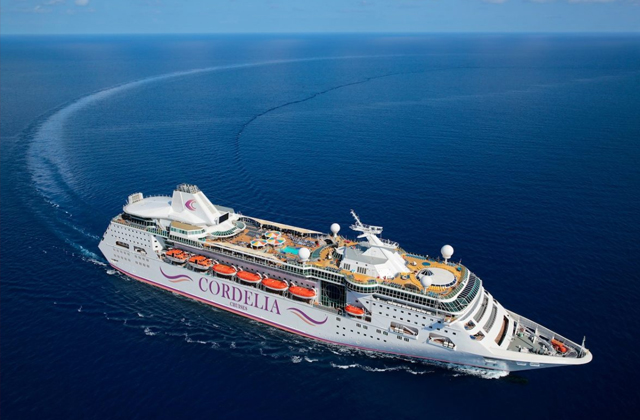 Travel enthusiasts always seek unforgettable experiences with a perfect blend of luxury, adventure, and relaxation. And what better way to explore the beauty of the Indian coastline than with Cordelia Cruise, one of the leading cruise companies in the country? Cordelia Cruises guarantees a fantastic vacation that will leave you with memories to enjoy for a lifetime, thanks to its cutting-edge ships and first-rate services.
No matter if you're searching for a little weekend escape or a lengthy vacation, Cordelia Cruises has something for you. You can explore the best of India's coastal destinations in style with a range of itineraries. From Goa's pristine beaches to Mumbai's historical landmarks, Cordelia Cruises has got it all covered.
Cordelia Cruises Itineraries 
Cordelia Cruise's trip planner is a great place to start if you're a first-time traveler. The trip planner helps you choose the best itinerary based on your preferences, budget, and the number of days you wish to travel. The planner also provides detailed information about each trip, such as when is the best time to go, must-see sites, and regional food. You can quickly organize your trip and maximize your travel time with the help of the trip planner.
Some of the top itineraries offered by Cordelia Cruises include the Mumbai-Goa-Mumbai cruise, which takes you on a thrilling journey through the Konkan coastline, with stops at some of the most popular destinations, Alibaug, Ganpatipule, and Ratnagiri. The Goa-Mumbai-Goa cruise is another popular option, which allows you to explore the vibrant culture of Mumbai and the laid-back atmosphere of Goa.
The South India cruise is a great option for travelers looking for a longer vacation. This 7-night cruise takes you on a journey through some of the most breathtaking destinations in South India, including Kochi, Mangalore, and Chennai. With its stunning backwaters, serene beaches, and historical landmarks, South India is a treasure trove of culture and beauty.
Cordelia Amenities: Luxury on the High Seas
Cordelia Cruise is a luxury travel company that offers a unique experience on the high seas. They compliment themselves on providing their guests with top-notch amenities and exceptional service, making for an unforgettable journey.
One of the standout features of Cordelia Cruise is its state-of-the-art ships. These vessels are equipped with all the latest technology and amenities, including high-speed Wi-Fi, flat-screen TVs in every room, and modern fitness centers. Each ship also boasts multiple restaurants, bars, and lounges, ensuring guests can always find something to suit their taste.
But Cordelia Cruise isn't just about the amenities on board – it's also about the experiences they offer. From cultural excursions to adventure activities, there is something for everyone. Guests can explore ancient temples and ruins, snorkeling in crystal-clear waters, or simply relax on a secluded beach. And with expert guides and knowledgeable staff, every experience is tailored to meet the needs of each guest.
Of course, no luxury cruise would be complete without exceptional service. Cordelia Cruise takes this to heart, providing guests with a dedicated team of professionals to ensure every need is met. From room service to concierge services, the staff at Cordelia Cruise is always on hand to ensure guests have the best possible experience.
So if you're looking for a luxury cruise experience that is truly unforgettable, look no further than Cordelia Cruise.
In Conclusion
Cordelia Cruises offers an exceptional travel experience that promises to leave you with memories to cherish forever. With its range of itineraries, state-of-the-art ships, and exceptional services, Cordelia Cruises is the perfect option for travelers looking for a luxurious and unforgettable adventure. So, why wait? Plan your next trip with Cordelia Cruises and embark on a journey of a lifetime.