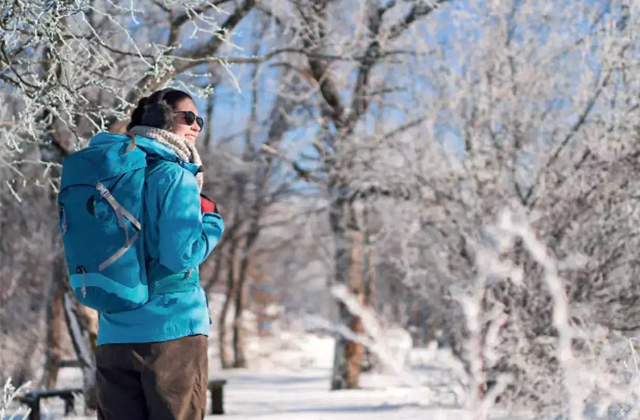 Since travel is such a fantastic way to engage the mind and body while learning about new places, it has become clear that it is a fantastic stress reliever for everyone living in the frantic metropolitan lifestyle. However, if you are not particularly accustomed to traveling in the winter, it might be challenging to decide what to pack, leaving you out in the cold. You should pack by how long you anticipate your trip to last and any anticipated weather problems. Below are some tips for you to travel in winter.
Plan and Check the Weather Forecast
Remember to exercise caution when traveling during the year's cooler seasons. As they say, precaution is always preferable to cure. Before you leave, check the weather prediction for the route. It can be simpler to prepare appropriately and make preparations in advance if you know what to expect.
Pre-book An Airport/Railway Station
Try to book your flights in the morning because if your flight is canceled or delayed, the airline will frequently rebook you on a later flight if seats are available.
Flight delays during the winter are an unavoidable part of traveling because of the dense fog covered in the northern area of India. Therefore, it is always good to double-check your flight to see if there has been a delay or cancellation to avoid the hassles of traveling to and from the airport.
Weather Appropriate Packing.
Make a note and get your luggage ready while you check the weather. The sensitive neck area must be covered, which a jacket cannot do. Scarves and headgear shield your head, neck, and throat region, making them necessary winter travel companions.
Even though the sun is not as powerful and the weather is pleasant in the winter, it is still a good idea to carry sunglasses and apply sunscreen lotion to your skin. This will shield you from the sun's damaging rays.
Have Extra Buffer Time Up Your Sleeve
Airports could be busy during the winter travel season. Flight schedules may be delayed throughout the winter due to snowfall and unpredictable weather patterns. While driving, the scenario is the same. Your schedule and your vacation plan may be destroyed. As a result, create a buffer of at least 4 to 8 hours to your ground and aircraft travel schedules. Make sure not to over plan and allow yourself some flexibility.
Travel To Lesser Known Destination
One of the most important ways to cut money when on vacation is to pick destinations that might be less well-known to tourists. Vacations in lesser-known regions of the country are fantastic. Avoid crowds, participate in various unusual activities, and learn about various civilizations and unspoiled natural beauty. Many individuals look for destinations these days in addition to the mapped routes.