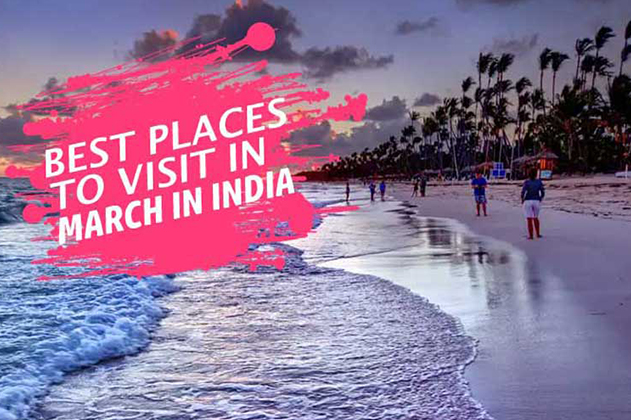 March is already here, which is the best time to travel because many locations are blossoming with spring, and the weather is still decent. However, the greatest time to explore is undoubtedly before spring, when winter has passed and the landscape has become more attractive. Here are some of our top recommendations if you're looking for wonderful spots to visit in India in the spring.
Coonor, Tamil Nadu
Coonor is noted for its scenic beauty, good weather, and calm ambiance. You won't want to leave soon because of its lush green tea plantations and the early mist. However, go to Coonor if you feel like a brief getaway.
Gangtok, Sikkim
Gangtok, renowned for its monasteries, charming tiny towns, clear lakes, and more, is one of March's greatest places to visit. Since the snowfall decreases at this time of year, the roads become clear, and you can travel without incident. Nonetheless, keep your woolens close at hand because you never know when you might need them.
Darjeeling, West Bengal
This location is best visited in March when most visitors are from West Bengal. To avoid the oppressive heat of the lowlands, you can choose to travel to Darjeeling; nevertheless, you could encounter some crowds at this time. Long, winding trekking trails, a monastery, tea plantations, and its most well-known Darjeeling toy railway are just a few of this location's greatest features.
Kasauli, Himachal Pradesh
Kasauli is a hill station perfect for anyone looking for a quick break away from the throng. It is situated about 300 miles from Delhi. This area, however remote and well-connected, comes to life now. The climate here also continues to be nice because it is located at a relatively lower elevation in the Himalayas. Kasauli, largely surrounded by cedar and pine trees, owes its ethereal atmosphere to the stunning Victorian structures that the British settlers from long ago built here.
Kanha National Park, Madhya Pradesh
This national park, located in Madhya Pradesh's Maikal range in Satpura, is well known for the more than a thousand species of flora and fauna that call it home. One of the greatest months to visit this location is March when the weather is still agreeable. Planning a jungle safari to see tigers during this period is easy because the park's vegetation dries up.