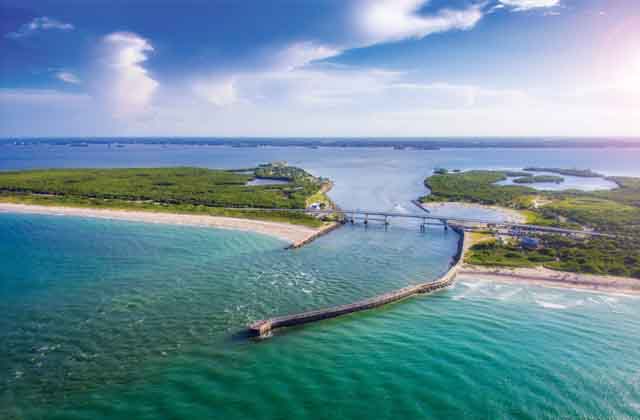 Georgia, a southeastern state in the United States, is known for its charming cities, lush landscapes, and beautiful coastline. With miles of pristine sandy beaches along the Atlantic Ocean, Georgia offers a variety of coastal destinations for beach lovers. If you're planning a beach getaway in Georgia, here are eight of the best beaches in georgia to consider.
Tybee Island Beach:
Tybee Island Beach, which can be reached in about 20 minutes from downtown Savannah, is a well-liked hangout for both locals and visitors. This family-friendly beach trip offers gentle waves, soft sand, and picturesque views. Visitors can also explore the historic Tybee Island Lighthouse and enjoy various water activities, including fishing, kayaking, and paddleboarding.
Driftwood Beach, Jekyll Island:
Known for its unique landscape, Driftwood Beach on Jekyll Island is a photographer's paradise and one of the best beaches in georgia. The beach is adorned with weathered trees and driftwood, creating a stunning and surreal atmosphere. It's the ideal location for a tranquil stroll, birdwatching, or just taking in the peaceful beauty of the surroundings.
Cumberland Island National Seashore:
Accessible only by boat, Cumberland Island National Seashore offers a secluded and pristine beach experience. This protected area is home to untouched beaches, dunes, and lush maritime forests. Visitors can explore miles of trails, observe wildlife, and even glimpse the island's famous wild horses.
St. Simons Island Beach:
St. Simons Island Beach, located on one of Georgia's Golden Isles, is a charming coastal town with beautiful beaches. The beach boasts soft sand, rolling dunes, and a relaxed atmosphere. Visitors can swim, fish, or soak up the sun while enjoying the island's charming coastal ambiance.
East Beach, Sea Island:
East Beach is situated on Sea Island and offers a tranquil and secluded beach experience. With its gentle waves, wide shoreline, and pristine sand, it's an ideal spot for a peaceful stroll or a day of relaxation. The beach is also known for its breathtaking sunsets, making it a romantic destination.
Little Tybee Island:
Little Tybee Island is a must-visit for those seeking a more adventurous beach experience. Accessible only by boat, this uninhabited barrier island offers untouched beaches, tidal creeks, and abundant wildlife. Visitors can go camping, kayaking, or simply enjoy the raw beauty of nature in this remote coastal paradise.
Georgia's Golden Isles:
The Golden Isles, comprising Jekyll Island, St. Simons Island, and Sea Island, offers a collection of stunning beaches. Each island has its unique charm, from the family-friendly beaches of Jekyll Island to the luxurious resorts of Sea Island. Visitors can explore multiple beaches within the Golden Isles, each with its character and allure.
Wassaw Island:
Wassaw Island, part of the Savannah National Wildlife Refuge, is a pristine barrier island that offers an unspoiled and serene beach experience. Its untouched sandy beaches, rolling dunes, and vast salt marshes make it a haven for nature lovers and birdwatchers. However, access to the island is limited, and visitors should check for restrictions and permits before planning a visit.
Conclusion
Georgia's coastline is dotted with various beautiful beaches, each with unique charm and appeal. Whether you're looking for family-friendly shores, secluded landscapes, or opportunities to connect with nature, the beaches of Georgia coast offer something for everyone. There are countless options, from the vibrant Tybee Island Beach to the serene and remote Little Tybee Island. So, pack your sunscreen, grab your beach towel, and get ready to enjoy the sun, sand, and surf at some of the best beaches in Georgia.