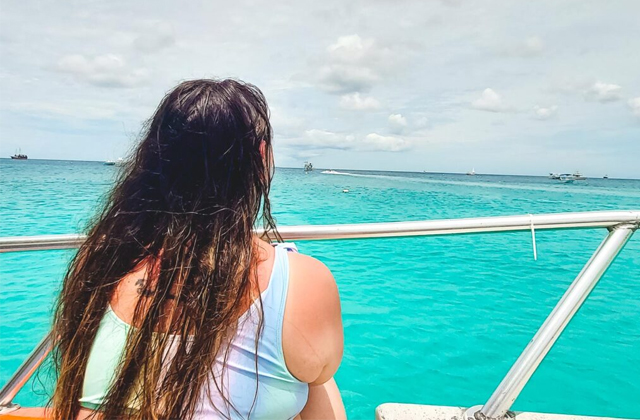 Barbados, a shining jewel in the Caribbean Sea's blue waters, is known for its spectacular natural beauty, vibrant culture, and friendly, welcoming people. This idyllic island nation is a dream destination for travelers seeking an unforgettable Caribbean experience. Barbados offers diverse attractions and activities that cater to all interests, from pristine white sandy beaches and lush tropical landscapes to rich history and lively festivals. In this barbados travel guide, we will delve into the wonders of Barbados and uncover what makes it a must-visit paradise.
Breathtaking Beaches
Barbados is renowned for its stunning beaches, each with its distinct charm. The Platinum Coast, located on the west side, is famous for its calm waters, ideal for swimming and water sports like snorkeling and paddleboarding. Head to the South Coast for lively beaches with beach bars and opportunities for surfing. Crane Beach on the southeast coast is celebrated for its pink coral sands and dramatic cliffs, providing a picture-perfect backdrop for relaxation and romance.
Historic Bridgetown and Its Garrison
Designated as a UNESCO World Heritage Site, Bridgetown, the capital of Barbados, offers a treasure trove of history and culture. Wander through the cobbled streets and explore historic buildings like St. Michael's Cathedral, the Parliament Buildings, and the Barbados Museum. The nearby Historic Bridgetown and its Garrison reveal the island's colonial past, showcasing the oldest fortifications in the Western Hemisphere, dating back to the 17th century.
Enchanting Wildlife Encounters
Barbados is a haven for nature enthusiasts thanks to its astounding variety of species. Discover the complex coral formations and see the sea anemones that gave the cave its name by visiting the Animal Flower Cave on the wild northern shore. Visitors can get up close and personal with playful green monkeys, tortoises, and other bird species in their natural settings at the Barbados Wildlife Reserve parish in Saint Peter.
Harrison's Cave – Nature's Masterpiece
For an underground adventure, venture into Harrison's Cave, a breathtaking underground limestone cavern. Hop aboard a tram and journey through the majestic chambers adorned with stalactites and stalagmites, as well as enchanting pools and waterfalls. The cave's lighting and sound effects further enhance the magical experience.
Rum Distilleries and Tasting Tours
Barbados has a longstanding connection with rum; exploring its rum distilleries is a must-do activity. Tour the Mount Gay Rum Distillery, established in 1703, where you'll learn about the island's rum-making heritage and enjoy tastings of the finest rums. Additionally, explore the Foursquare Rum Distillery for a behind-the-scenes look at the distillation process and a chance to sample a variety of exquisite rums.
Crop Over Festival – A Celebration of Culture
If you're lucky enough to visit barbados during the summer, you'll be treated to the vibrant Crop Over Festival. This annual celebration marks the end of the sugar cane harvest season and features a carnival atmosphere with colorful parades, lively calypso music, and spectacular fireworks displays. Enjoy the island's rich cultural heritage during this festive and joyful festival.
Scenic Adventure on the East Coast
Head to Barbados's rugged and less-developed east coast for an off-the-beaten-path adventure. The Atlantic waves crashing against the shore create a dramatic landscape perfect for hiking and exploring. Bathsheba, a charming fishing village, is a popular spot for photographers due to its striking rock formations known as the Soup Bowl.
Conclusion
Barbados is a destination that offers an incredible blend of natural beauty, history, culture, and adventure. With its stunning beaches, historic landmarks, and vibrant festivals, the island promises an unforgettable experience for every traveler. Whether you're seeking relaxation on pristine shores, exciting wildlife encounters, or a taste of the island's rich cultural heritage, Barbados has something to offer to satiate your wanderlust. Embrace the warmth of the Caribbean sun and immerse yourself in the beauty of Barbados – a paradise like no other.