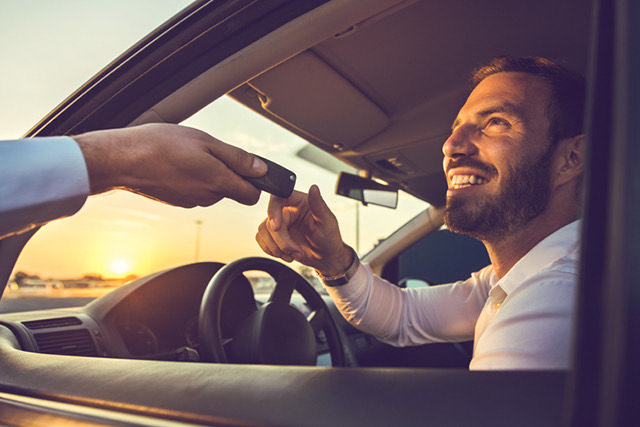 Are you looking to travel by car through Europe? For your convenience, I`ve provided
my top advice for renting a car and driving in Europe. Nothing brings me more joy
than a road trip around Europe. You can plan your schedule, alter it at will, and travel
to off-the-beaten-path locations since using public transportation there is either
impossible or extremely difficult.
However, hiring a car in Europe may be expensive and challenging. Additionally, you
should be aware of various driving-related considerations and risks. Don't be put off
by driving in Europe; it`s not intimidating. However, it is unquestionably more difficult
than driving in the US.
List of 5 Tips for Renting a Car in Europe
The most important information about hiring a car and driving in Europe is provided
here.
1. Get Full Insurance Coverage
Collision Damage Waiver (CDW) coverage is typically included with European rental
automobiles, although this isn`t insurance. It only covers damage to the car up to
€1000 to €3000. They keep this sum on your credit card until you return the
automobile undamaged.
Book complete coverage in advance with Auto Europe to ensure you are ready for
any situation. More affordable than at the counter. Then, you won't have to be
concerned about mishaps, minor collisions, or major crashes.
2. International Driver's License
In 150 nations worldwide, an international driving permit, or "IDL", is recognized as
legal identification. Rules can differ from one place to another. However, if you intend
to drive in Austria, Bosnia-Herzegovina, Croatia, Greece, Hungary, Italy, Poland,
Romania, Slovenia, Slovakia, or Spain, you'll require an IDP. The officer won't want
to check your US license if you are pulled over.
3. European Roads and Round About
Driving in Europe is very dissimilar to driving in America. European roads,
particularly those in rural areas, are much windier. Hairpin twists and severe uphill
and downhill hills are present. It's entirely normal not to see a painted line separating
your lane from the one used by approaching vehicles.
4. Watch out for unexpected fees
Compare rental businesses and rental costs. Finding the best prices will require
some research. Keep an eye out for additional expenses like a drop-off fee if you're
thinking of renting a car in Europe one-way (pick up in one location, drop off in another). Planning your journey carefully will help you return the car close to where
you rented it, saving you money.
Also, be aware of any border crossing regulations. Some rental car companies won't
let you drive their vehicle into specific European nations.
5. Age Requirements
In Europe, there are several age restrictions. Some businesses may rent to people
as young as 17 in locations like the UK, but it's 21 and older in countries like Spain
and the Netherlands. This is not a set rule and differs from business to business.
Confirm before making your rental if you want to have a young driver.
Wrapping Up
When traveling with a family in Europe, we advise renting a car. In addition to saving
money, it also offers priceless flexibility and convenience.