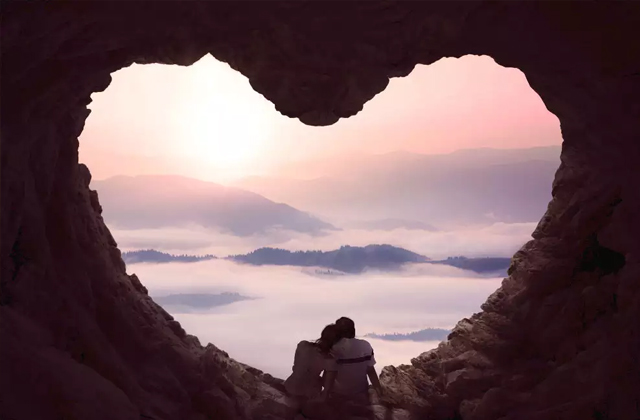 The week of love is here, and you may have already begun planning to spend each day with your partner. However, if you're tired of cliched dating suggestions like seeing a movie or shopping at the malls, buddy, here we are to help you choose your destination.
We understand how monotonous routines can make people feel uninspired. So, we have put together a list of all the most romantic places in India where you may go on a date and do something unique on Valentine's Day.
10 Best Romantic Places To Visit On Valentine's Day in India In 2023
Ooty
Ooty is undoubtedly the ideal location for Valentine's Day due to its breathtaking Western Ghats vistas and the hills' majestic majesty. Enjoy the intimacy and chilling breezes while cuddling up in your partner's warmth atop this peaceful hill station.
Srinagar
The icy landscapes of Srinagar, Kashmir, provide the ideal setting for a romantic holiday. One of the most popular spots on Valentine's Day allows you and your lover to engage in a dynamic snowball fight while involved in each other's charm. We firmly advise booking a stay on one of the houseboats on Dal Lake for an even more picturesque retreat.
Munnar
Due to its breathtaking tea gardens, lovely rolling hills, heart-warming scenic splendor, and vast expanses of greens sprinkled with color, Munnar is undoubtedly one of the most romantic places to visit on Valentine's Day. As soon as you arrive in Munnar, a magical enchantment will seize control of your senses, causing you to become completely engrossed in your partner's company and the place's endless charm.
Tarkarli
Tarkarli, a peaceful village in the Indian state of Maharashtra, is an excellent option for a romantic getaway on Valentine's Day. You can try out a variety of adventure sports with your loved one, including scuba diving and dolphin watching. Due to the lack of crowding in this town, you may unwind and spend quality time alone with your loved one. Greenery, beaches, and your partner's company are good plans.
Rishikesh
Love is a never-ending journey filled with excitement and thrills. And adventure should be included on this Valentine's Day activities list, right? So take your significant other to Rishikesh this Valentine's Day and engage in adventure activities like river rafting, bungee jumping, and flying fox to help maintain the thrill and passion.
Coorg
Couples looking for a weekend break are most likely to travel to Coorg. This Karnataka hill station is frequently on honeymooners' lists and can be the ideal destination for your romantic getaway. Many resorts provide the complete privacy that couples yearn for. Remember to increase the romance of your trip by dining by candlelight and admiring Coorg's verdant highlands.
Alleppey
This unusual setting is ideal for a romantic getaway with your significant other. You can rent a furnished houseboat with everything you need, set sail for the backwaters, and moor there. Then, take a nap on the cushions with your loved one in your arms as the soft waves lull you to sleep. One of the most romantic locations for couples to visit on Valentine's Day is Alleppey.
Dal Lake, Sri Nagar
Kashmir is ideal for a romantic getaway because it has a chikara, the most stunning lake, and heaven on Earth. You will also be charmed by the flowers. You can buy them from the vendors who are rowing boats next to you.
Cherrapunji
Cherrapunji, named the wettest location on Earth by the Guinness Book of World Records, will astound you and your better half. Because Cherrapunji locals are so friendly, you'll never feel like an outsider because they'll greet you like long-lost friends or family. You can leave the room and hike to cross bridges made of hanging roots if you grow tired of being inside.
Agonda Beach, Goa
Agonda may provide private time with your lover away from Goa's tourist-heavy areas. Hold hands while taking strolls on the beach and enjoying the sunset. Numerous cafes offer private areas where you may have a romantic candlelit dinner in the open areas.