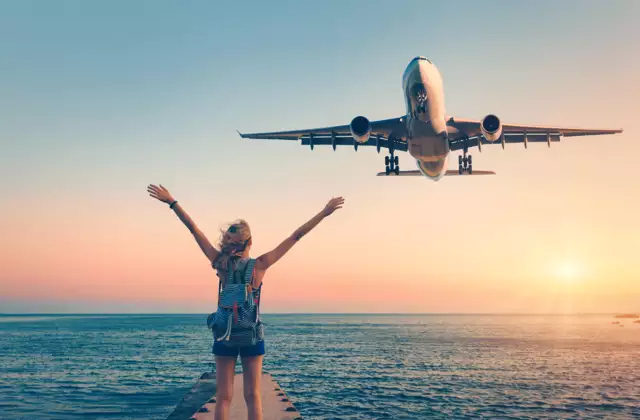 As summer approaches, travelers are starting to plan their vacations and looking for the perfect destination to escape. With the current state of the world, many are opting for domestic travel instead of international flights. Airbnb has released data on the top summer travel destination in the United States, and we have the inside scoop. In this post, we will reveal the No.1 U.S. summer travel destination on Airbnb, why it's so popular, and what you can expect when you visit. So, pack your bags and explore the best summer vacation spots in the United States.
The No. 1 U.S. Airbnb Spot for Travel in the U.S.
This summer, Airbnb has identified the top travel destination in the United States as Cape May, New Jersey. This city, located at the southernmost tip of New Jersey, is well-known for its beautiful beaches, Victorian architecture, and charming small-town atmosphere. As the top summer travel destination on Airbnb, Cape May will offer visitors a unique and memorable vacation experience.
Why Cape May?
Cape May's popularity as a summer destination can be attributed to its picturesque beaches and historic architecture. This city is home to some of the country's most beautiful Victorian homes and buildings, which have been well-preserved and restored over the years. Visitors can stroll through the city's historic district and admire the stunning architecture or take a guided tour to learn more about the city's rich history.
In addition to its charming architecture, Cape May has some of the best beaches on the East Coast. Visitors can relax on the soft sand, dip in the crystal-clear water, or go kayaking or paddleboarding. The city also has many family activities, such as mini golf courses, water parks, and amusement parks.
Where to stay in Cape May?
Through Airbnb, Cape May provides a range of holiday rental homes, from quaint beach cottages to opulent Victorian estates. Many homes only require a brief stroll to the beach; some even have ocean views. Additionally, guests have a variety of amenities to select from, including outdoor barbecues, hot tubs, and private pools.
When to visit Cape May?
When the weather is nice, and the beaches are at their best, summer is the ideal time to visit Cape May. Visitors can enjoy various outdoor activities like beach volleyball, kayaking, and fishing. The city also hosts several events during the summer, such as the Cape May Music Festival and the Cape May Craft Beer and Crab Festival.
Conclusion
Cape May is one of the most charming and unique summer vacation ideas that offer something for everyone. If you want to relax on the beach, explore the historic architecture, or enjoy family-friendly activities, Cape May has it all. As the number one summer travel destination on Airbnb, Cape May will offer visitors a one-of-a-kind vacation experience.