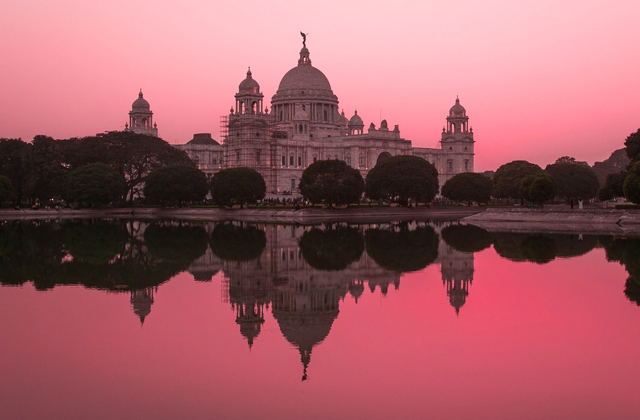 People commit and compile bucket lists for their upcoming vacations as the new year gets underway. Making a wish list of places to visit is challenging and fun. We all fantasize about traveling the world and stopping at the ideal places, such as pristine beaches, snowy mountains, and historically rich locations. Simply decide on a destination, plan, and pack your bags for that tranquil trip you've been waiting for in 2023.
Goa
The most popular party destination in India is Goa, where bachelors eagerly await to go. Goa is already at its peak and attracting a lot of tourists. It offers a great experience with its mouthwatering seafood, white sand, fantastic nightlife, and world-heritage buildings. First, visit this coastal state's gorgeous resorts, beaches, and fascinating Portuguese architecture by taking a trip. Then, you should watch the Goa Carnival processions in 2023 to truly understand what Goa is all about. The carnival's King Momo will be followed by dancers, acrobats, musicians, and escorts that will liven up the streets of Panjim, Mapusa, Margao, and Vasco.
Jammu
The most well-known attraction in Jammu is the Vaishno Devi temple. But Jammu has much more travelers willing to approach this area with an open mind. In Jammu and Kashmir, both the Muslim and Hindi people have a variety of holy places. Sharika Devi, Kheer Bhawani, Bhuteshwar Temple, and Amarnath Caves are just a few Hindu temples in this region. In addition, Muslims in the state can visit the Charat-e-Sharif Ziarat Dastgir Sahib and the Jama Masjid in Srinagar.
Jaipur
The capital city of the royal state of Rajasthan, which has long thrived on an air of playful charm and imperial splendor, is Jaipur. Jaipur's magnificent forts and palaces add to the city's sparkling beauty. January is ideal for visiting Jaipur because of the Kite Festival and the Jaipur Literature Festival. The best thing to do in Jaipur goes on a hot air balloon ride. You'll feel as though you're floating on clouds because of the cool breeze, which will blow at a suitable height. The best vantage point of Jaipur is from the Nahargarh fort. At Nahargarh Fort, nighttime performances are well-known.
Coimbatore
The second-largest city in Tamil Nadu provides tourists with a wide range of experiences because of its pleasant temperature, distinct and rich culture, and expanding textile industry. The lush hills, broad ghats, and magnificent waterfalls in Coimbatore are among the most popular tourist destinations. This city is unique in terms of culture, education, geography, and ethnicity. Numerous activities are available around the lovely city in every nook and cranny. The 112-foot-tall Maha Shiva Adiyogi Statue is a well-known tourist attraction in Coimbatore.