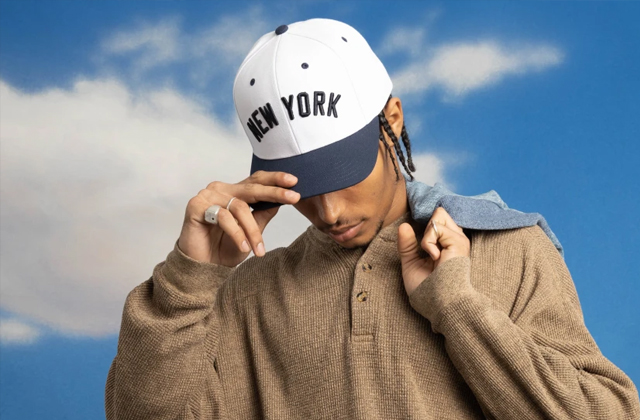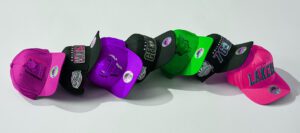 Mitchell & Ness is a legendary brand in the world of sports apparel, renowned for its commitment to authenticity and quality. With a rich history dating back to 1904, Mitchell & Ness has become synonymous with premium headwear, representing the spirit of sportsmanship and nostalgia. In this blog, we'll explore the top picks from Mitchell & Ness headwear collection, highlighting the key features that make each cap a must-have for sports enthusiasts and fashion-forward individuals.
Classic Snapback Hats
The Classic Snapback Hats from Mitchell & Ness are iconic and timeless. Embodying a perfect blend of style and comfort, these hats feature a structured fit with a flat brim and an adjustable snapback closure. Crafted with premium materials, including wool and acrylic blends, they ensure durability and comfort during extended wear. The snapback design allows for easy size adjustments, making it suitable for most head sizes.
These caps come adorned with authentic team logos from various sports leagues, including the NFL, NBA, MLB, and NHL. Whether you're a die-hard sports fan or simply appreciate classic headwear, the Classic Snapback Hats from Mitchell & Ness is a must-add to your collection.
Vintage Wool Fitted Caps
The Vintage Wool Fitted Caps are a perfect choice for those seeking a touch of nostalgia. These caps feature a retro-inspired design with a fitted silhouette and classic wool construction, reminiscent of the golden era of sports.
Each Vintage Wool Fitted Cap is intricately embroidered with the logos of legendary sports teams, making them a cherished keepsake for sports history enthusiasts. The premium wool fabric provides a comfortable fit and maintains the cap's shape even after repeated use.
Dad Hats – Casual Elegance
The Dad Hats collection from Mitchell & Ness offers a more laid-back and casual style. These caps feature a curved brim and an unstructured fit, perfect for those seeking a relaxed and effortless look.
Made from high-quality cotton, Dad Hats are incredibly comfortable and versatile. They come with adjustable strapbacks, making them suitable for all head sizes. The minimalist design of these caps allows you to pair them effortlessly with any outfit, making them an essential accessory for everyday wear.
NBA All-Star Collection
For basketball fans and lovers of the NBA, the NBA All-Star Collection by Mitchell & Ness is a sight to behold. Celebrating the legacy of NBA All-Star games, these caps feature unique and eye-catching designs that showcase the vibrant spirit of the sport.
From embroidered NBA All-Star logos to team insignias, each cap captures the essence of the annual basketball extravaganza. The caps are available in various styles, including snapbacks, fitted caps, and dad hats, allowing you to choose the one that best matches your style.
Exclusive Player Snapbacks
As a nod to basketball legends, the Exclusive Player Snapbacks collection pays homage to iconic players who have left an indelible mark on the game. These caps feature player-specific designs with detailed embroidery, including jersey numbers and names, honoring the legends who have graced the courts.
From Michael Jordan and Magic Johnson to Larry Bird and Allen Iverson, the Exclusive Player Snapbacks allow fans to show admiration for their favorite players. The caps are available in limited quantities, adding to their exclusivity and appeal.
NFL Throwback Snapbacks
The NFL Throwback Snapbacks collection offers a journey back in time for NFL fans. These caps feature retro-inspired designs of historic NFL teams, paying tribute to the rich heritage of American football.
With authentic logos and color schemes, the NFL Throwback Snapbacks celebrate the traditions and legacies of NFL franchises. These caps are perfect for fans looking to express their unwavering loyalty to their favorite teams while embracing a vintage aesthetic.
Conclusion
Mitchell & Ness continues to captivate sports enthusiasts and fashion lovers with its exceptional headwear collection. From Classic Snapback Hats to Vintage Wool Fitted Caps and stylish Dad Hats, there is something for everyone in their selection. The NBA All-Star Collection and Exclusive Player Snapbacks cater to basketball lovers who seek to celebrate the legacy of the sport and its iconic players.
With Mitchell & Ness commitment to authenticity and premium craftsmanship, their headwear guarantees a blend of style, comfort, and nostalgia. Whether you're a dedicated sports fan or simply appreciate high-quality headwear, Mitchell & Ness caps are a testament to the enduring spirit of sportsmanship and timeless fashion. So, upgrade your headwear collection with the best from Mitchell & Ness and embrace the legacy of sports in style.