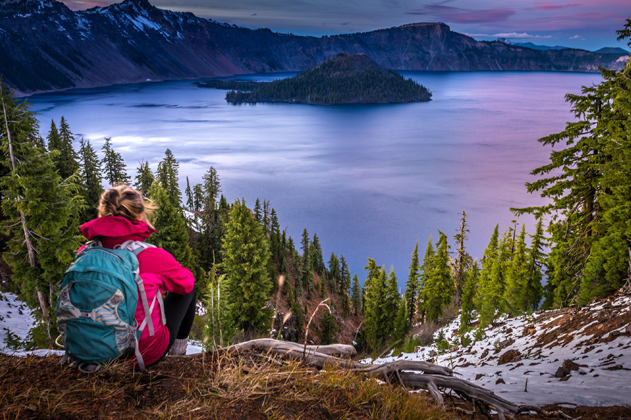 It's still early enough to start planning your summer, as spring is in the air. You're at the right place if you're seeking an off-the-beaten-path getaway away from the masses. Here are a few less well-known alternatives to highly-liked summer vacation spots that are well worth a visit before the word spreads further, both within the US and beyond.
Go to Oregon instead of Hawaii.
Hawaii and Oregon differ in a few rather obvious ways, including that only one is an island with a tropical climate all year round. On the other hand, Oregon has some of the most beautiful landscapes, including the wide Pacific coastline, the temperate rainforest, amazing hiking, lovely farming, and waterfalls. Cannon Beach is a fantastic area to sunbathe on a nice summer day, despite the lack of palm trees and coconuts. While the Road to Hana won't be there, a drive down the Pacific Coast Highway is decent.
The Oregon Coast – from Astoria to Bandon — is home to state parks, hiking trails galore, a jagged coastline, panoramic sand dunes, and freshly caught seafood. Even whale watching and boating for Dungeness crab are options. In addition, you can hike to secret waterfalls in the Columbia River Gorge and taste hard cider produced at nearby apple and peach orchards. And don't forget about the Valley of the Giants, a rainforest home to some truly spectacular Douglas-fir and Hemlock trees, and Crater Lake National Park, a sizable volcanic crater surrounded by cliffs.
Go to Fire Island instead of Cape Cod.
With good reason, Cape Cod is one of the most popular vacation spots in the Northeast. Nevertheless, lodging and vacation homes on the Cape come with heavy price tags to match the busy season. Fire Island is a great substitute if you're looking for a comparable sense of familiarity, gorgeous beaches, breathtaking summer sunsets, and a cozy, small-town atmosphere. This small barrier island, only 31 miles long, is convenient for weekend getaways or longer vacations because it is close to New York City. Also, there are no vehicles on the leisurely Fire Island; people travel by boat or bicycle.
Cherry Grove is a favorite among LGBT visitors, Kismet is known for its party scene, and hotel-free Saltaire is the place for its tranquil, relaxing ambiance. Ocean Beach is the most vibrant town with seafood restaurants, ice cream parlors, pubs, and shops. Fire Island has accommodations for any kind of traveler, whether they want to stay in a hotel, hit the beaches, keep low and make their meals, or rent a house, lay low, and explore the nearby cities.
Go to Idaho instead of the Canadian Rockies.
The Canadian Rockies are at their busiest during the summer when tourists throng to admire the breathtaking scenery of Banff National Park, Jasper National Park, and glacier-fed Lake Louise. However, Idaho is a remarkably underestimated outdoor vacation spot in the States. It features landscapes reminiscent of the Rocky Mountains and the Pacific Northwest and plenty of lakes, lava fields, waterfalls, and deserts.
Explore Coeur d'Alene with its forested lake, go hiking in Sun Valley, float down the Middle Fork of the Salmon River, camp in the Sawtooth Mountains, and combine urban conveniences with outdoor adventure in the trendy city of Boise. And be sure to stop at Stanley, a small town in the Sawtooth Valley with a huge personality that serves as a gateway to all the area's fishing, rafting, and outdoor recreation opportunities.
Go to Tinos instead of Santorini.
Santorini is the first Greek island that comes to mind when you think about the islands. Although this well-known Aegean vacation spot is undoubtedly stunning, it is overrun with travelers worldwide. Tinos is better if you want a comparable atmosphere, equally beautiful scenery, and few tourists.
While Santorini's overpriced and crowded restaurants are difficult to obtain a seat at, each of Tinos' several towns has a welcoming taverna serving straightforward, expertly prepared fish that is caught nearby. Pyrgos and Kardiani are two picture-perfect villages to visit. In addition, there are wineries where you may sample regional Greek wines and gleaming beaches like Livada, Kolimvithra, and Ormos Giannaki.