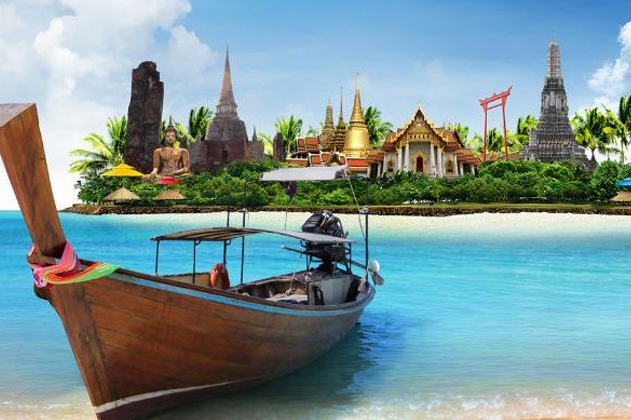 With so many amazing things to visit and do, organizing the ideal Thailand holiday can be overwhelming. Yet you can make your trip to Thailand special with forethought and investigation. Here are some suggestions for organizing the ideal trip to Thailand in 2023.
Top 5 Tips to Plan the Perfect Thailand Vacation 2023
Pick the right destination.
Choosing which of Thailand's stunning locations is best for you can be challenging when there are so many to discover. Think about your spending limit, what you wish to do, and the duration of your stay. Do you want to visit the city, the bush, or the beach to unwind? Choose a location based on your interests and needs for a holiday. To further understand what each place offers, do some web research on various locations.
Book your flights.
To get the greatest discount on flights to Thailand, shop around and make your reservation early. Some of the most well-liked airlines for flights to Thailand are Thai Airways International, Bangkok Airlines, and Thai Smile. These flights typically land at Bangkok's Suvarnabhumi Airport or the smaller Don Mueang Airport. To help you save money on your flight, keep an eye out for any special discounts or offers that could be available.
Book your accommodation.
By making your reservations in advance, you can save money and guarantee a cozy and secure place to stay. There are many different lodging choices, ranging from opulent resorts to affordable hostels. To learn more about each hotel's amenities, browse reviews of various accommodations online.
Bangkok, Chiang Mai, and Phuket are three of Thailand's most visited cities, and each offers a wide range of lodging options. While luxurious resorts are ideal for those seeking a more pleasant stay, budget-friendly hostels are great for those seeking a more reasonable option. The convenience of home is also made available to guests thanks to the rising popularity of holiday rentals in Thailand. In Thailand, you are certain to discover the right kind of lodging, no matter what it may be.
Get your visa.
Depending on their nationality and length of stay, visitors from a few countries might need to get a visa before traveling to Thailand. Visitors from a select group of nations, including those in the European Union, the United States, Canada, and the United Kingdom, can stay in Thailand for up to 30 days without a visa. However, visitors who wish to stay longer must apply for a visa. Visitors can apply for a tourist visa, which can be renewed for an additional 30 days and is good for 60 days.
Tourists must show the required papers and documents to the Thai embassy or consulate in their country of residence to apply for a visa. A valid passport, passport photos, a filled-out visa application form, evidence of sufficient finances, and proof of return travel are normally required. A visa cost will also be incurred. To ensure their visa is accepted and ready in time for their travels, tourists should apply at least one month before their trip.
Pack appropriately.
Temperatures in Thailand normally range from 65 to 90 degrees Fahrenheit (18 to 32 degrees Celsius) and are hot and muggy. The monsoon season lasts from June through October, marked by hefty downpours and ferocious winds. The weather is milder and fewer rainstorms throughout the winter months (November to February). Warm clothing should be brought because it can get cold in the higher mountainous areas.
Thailand's dry season lasts from March to May. The weather is more pleasant this time of year, and it rains less frequently. However, it's crucial to remember that the humidity is higher this time of year, which might be difficult for travelers.