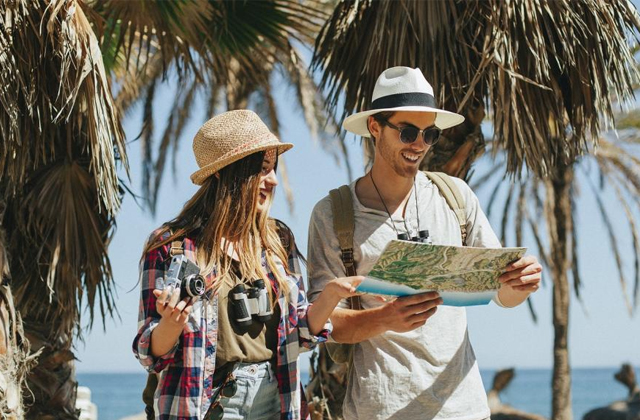 First-time traveling brings in a storm of feelings. It can be a little overwhelming with all the preparation for the trip, concerns about what to take, the unknowns of navigating a foreign culture and possibly a foreign language, and the uncertainty of what to expect when you get there.
Therefore, if you're new to the tour and looking for advice to help you prepare, here are some tips to help you avoid some common early mistakes.
Don't be scared.
Fear works well as a deterrent. Although stepping into the unknown can be frightening, you are not the only person to have traveled the globe. There is a well-traveled path available, and there are those who can direct you. You can travel the world if millions of people do so every year. Despite your fears and trepidation, you are just as capable as everyone else.
Don't depend on your guidebook.
Although they are helpful for getting an overall perspective of a place, guides never include the newest off-the-beaten-path activities, bars, or restaurants. Connect with locals to find out what is trending for the best items. Request advise from other visitors or the staff of the hostel.
Your best source for current travel information is people. Don't base your life on a guidebook unless it's digital.
Travel Slow
It may be tempting to attempt to see everything. We constantly strive to visit everything in our limited vacation time possible. In the end, all we have left are images, tension, and a flurry of experiences, with no true understanding of the locations we visited.
So, do not make your trip go such fast. Make time to relax in the park. It offers you time to really immerse yourself in a culture.
Get people's contact information.
On the journey, you'll meet a lot of new people. Some of them will remain close friends forever. However, there are times when you miss out on their contact information and regret it always. Get people's contact information so you can keep in touch with them years after your trip.
Take extra money.
Despite your best efforts, there will always be disasters and adjustments to your plans. No matter how well you prepare, something can always happen to throw your budget. So, carry extra money than you think need.
Conclusion
There is a network of travelers everywhere you go who will become your friends, offer you guidance or tips, and assist you. They will serve as your mentors and direct you in the appropriate route. You're not alone out there. You'll meet people and you will have fun. So relax and plan your vacation!