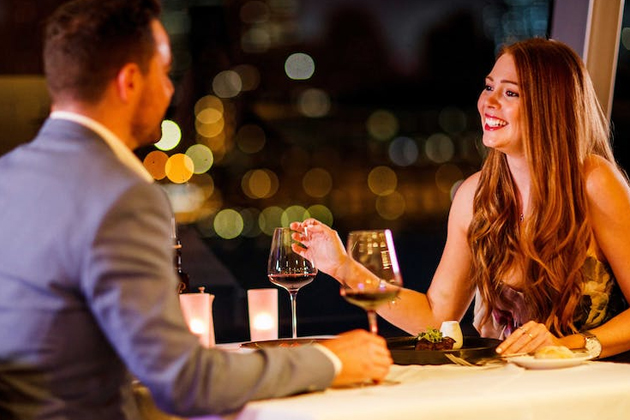 We have personally experienced several New York City dinner cruises and adore them. There isn't much better than taking in New York from the sea while listening to soothing music and indulging in mouthwatering food and beverages. By the way, pairing New York sightseeing with a dinner cruise is fantastic! But which New York dining cruise is the best? You'll discover that in our article; read on!
The Best Dinner Cruises in NYC
New York is an excellent location for dinner cruises because not one but two rivers surround it. A dinner cruise in NYC will ensure a wonderful evening whether or not you have a reason to celebrate because it includes stunning views of the city at dawn, delectable food, and a tranquil ambiance with music.
Bateaux Thanksgiving Gourmet Harbor Cruise
Looking for a unique setting for your Thanksgiving meal? A three-course meal served on the glass-enclosed Bateaux would be nice. In addition to enjoying delectable food and live music here, you can also take in unforgettable city views from the water!
Bateaux Christmas Eve Gourmet Harbor Cruise
A Christmas Eve Gourmet Lunch Cruise and a Christmas Eve Dinner Harbor Cruise are two boat experiences the Bateaux offers throughout the holiday season. The duration of the Lunch Cruise is two hours, while the Dinner Cruise is three. Expect a festive atmosphere, a 3-course Christmas feast, and stunning views of the New York skyline.
Alive After Five
Join the Alive After Five cruise, which makes the most of happy hour—which lasts two hours—along the Hudson River on City Cruises' Sensation yacht with your exhausted coworkers and friends. If dancing is your thing, you may select between two climate-controlled decks, a covered roof deck, and various dance floors. The boat features a DJ to get the party started if you still have the social jitters after all that social withdrawal. Depending on the level of admittance you select, this isn't just a drink cruise; there are also options for pasta, Tex-Mex, and other cuisines.
Spirit: Dinner Cruise with Buffet
A thrilling dinner cruise that circles Manhattan and New York Harbor provide breathtaking views of the city and some of the most iconic buildings in the world, including the Empire State Building, the Statue of Liberty, and the Brooklyn Bridge. This is a unique and exciting way to experience New York. Enjoy a delectable buffet dinner while dancing to the music being produced by the onboard DJ.
La Barca All-Inclusive Mexican Dinner Cruise
La Barca is the only Mexican eatery in New York on a ship. While enjoying mouthwatering tacos and churros, you'll cruise the Hudson River to Manhattan's southernmost point on this evening cruise. Grab a margarita and make your way to the outdoor terrace to take in the magnificent New York skyline at night.