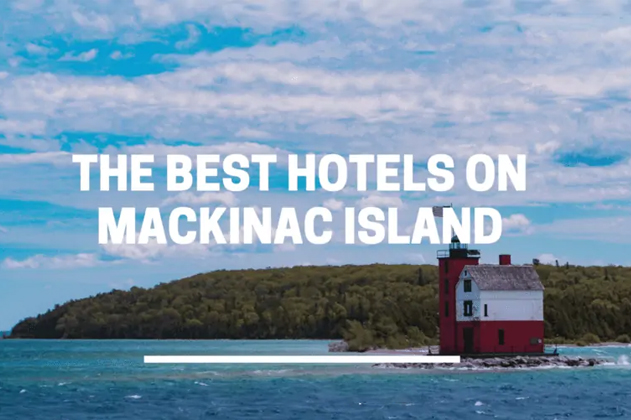 Mackinac Island is a unique location noted for its natural beauty and rich history, nestled in the Straits of Mackinac between Michigan's Upper and Lower Peninsulas. Visitors from across the world come to explore the island's beautiful downtown and breathtaking scenery. With so much to view d do on Mackinac Island, finding the ideal spot to stay is critical. Here are the top five luxurious accommodations on Mackinac Island.
Grand Hotel Mackinac Island
This is one of the most famous places to stay on Mackinac Island. With over 390 rooms, this historic hotel is a destination in itself. Guests can enjoy the hotel's amenities, including a full-service spa, an 18-hole golf course, and multiple restaurants. The Grand Hotel is also known for its iconic front porch, which offers stunning views of the Straits of Mackinac.
Murray Hotel Mackinac Island
The Murray Hotel is a boutique hotel in downtown Mackinac Island's heart. The hotel's 69 rooms are all uniquely decorated and offer modern amenities like flat-screen TVs and free Wi-Fi. The Murray Hotel also has a restaurant and bar and a rooftop observation deck with panoramic views of the island.
Lake View Hotel Mackinac Island
The Lake View Hotel is another historic hotel on Mackinac Island. Located on Main Street, the hotel offers 85 rooms with views of the harbor or the island's interior. The Lake View Hotel also has an on-site restaurant, a cocktail lounge, and a rooftop terrace with views of the Straits of Mackinac.
Mission Point Resort
Mission Point Resort is a sprawling resort located on the eastern side of Mackinac Island. The resort offers over 240 rooms, multiple restaurants, and a full-service spa. Guests can enjoy the resort's outdoor pool, green, and beach access.
The Inn at Stonecliffe
The Inn at Stonecliffe is a secluded retreat on Mackinac Island's west side. The inn offers 48 rooms and suites, all with views of Lake Huron. Guests can enjoy the inn's amenities, including a heated outdoor pool, tennis courts, and a complimentary breakfast buffet.
In Conclusion 
Mackinac Island offers a wide range of accommodation options for visitors. From historic hotels to modern resorts, there is something for every traveler. So, if you're looking for a luxurious escape or a quaint bed and breakfast, Mackinac Island has it all. So, start planning your visit and experience the beauty and charm of this unique destination.