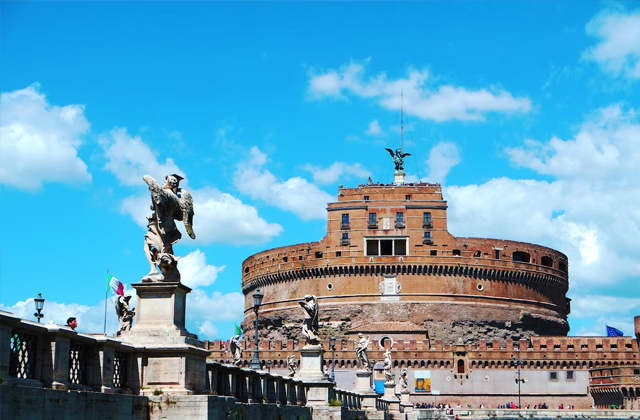 Rome is your destination if you desire a journey that combines breathtaking scenery with a deep history and delectable cuisine. Even the most discerning travelers may find something to enjoy in Rome, whether seeking a dream holiday or something cultural and informative. Explore historic churches, legendary sculptures, and ancient ruins as you travel back in time. Rome is one of the most visited cities in the world because it is filled with bright energy and buzzing culture everywhere you go! From the obvious to the more esoteric, this piece will cover the most compelling reasons why staying in Rome should be on everyone's travel wish list.
See The Iconic Colosseum
Given the great relevance of the Colosseum to the history of the Roman empire, it must be included on this list. Additionally, it is in the center of the city and has been built up tightly around it, making it impossible to overlook. Nevertheless, it is a fascinating location to explore and worth a trip due to its historical significance. It provides a beautiful opportunity to see one of the most well-known historical buildings in the world, explore its numerous levels, and be in awe of its immense size and extraordinary endurance that has allowed it to exist for so long.
Taste The Delicious Cuisine
This is another banal yet necessary entry into what makes Rome such a special city. Of course, only a trip to Rome would be complete without trying some of its delectable delicacies, some of the best in the globe. Visitors can sample a variety of flavors from all around Italy, from hearty pasta meals like Penne Alla Carbonara and Cacio e Pepe to street delicacies like Suppli and Trapizzino. Additionally, due in part to its popularity throughout Italy, Rome's restaurants frequently offer regional delicacies produced from fresh ingredients you won't find anyplace else. Even better, there are fantastic selections for every price range!
View The Mind-Bogglingly Beautiful Renaissance Art
Rome is home to many breathtaking attractions, but none can match the priceless artifacts from previous centuries found in the city's numerous museums, cathedrals, and galleries. Such architectural landmarks still display the Renaissance artworks of some of this period's most well-known artists on their walls. For every art enthusiast, seeing the Sistine Chapel artwork by Michelangelo, The Last Judgement by Pietro Cavallini, and Raphael's famous School of Athens fresco (even if it is located in the Vatican) is a must!
Admire The Churches And Cathedrals
Rome is among the most stunning cities in the world, in large part because of the magnificent buildings and cathedrals that it has to offer. Being there is like traveling back in time because many buildings tell tales from long ago. Pay special attention to the artwork displayed on the walls of Rome's churches and cathedrals as you tour them.
You Will Have Access To The Rest Of Italy
Rome is a fantastic location to discover and study the history and culture of the nation. However, you can visit other cities, towns, and attractions a short distance away. Many locations will be exciting for locals and tourists, whether you want to explore Tuscany or Umbria. You can expect a terrific experience whether you prefer delectable local wines or distinctive Italian cooking techniques because every town has its distinct style.
Final Words
Nowhere else will you find such a fusion of ancient and contemporary history and top-notch cuisine, culture, and architecture. Rome has something for everyone, whether seeking breathtaking scenery, educational opportunities, or just sun and fun. Discover the enduring impact of one of the world's most important cities.