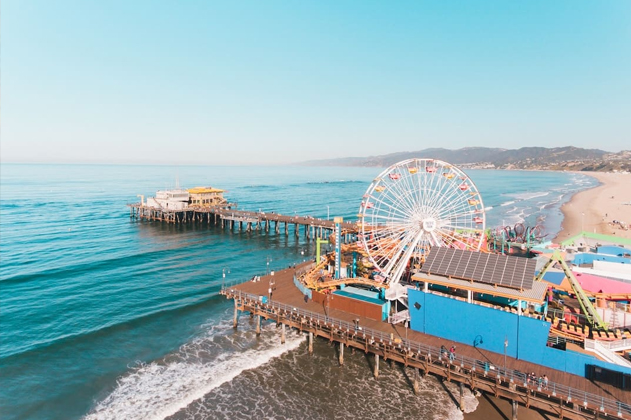 The USA is considered an expensive nation. The United States is more expensive for residents and visitors than places in Central America, Eastern Europe, or Southeast Asia. However, there are still affordable ways to have fun in the USA! This list contains affordable destinations to experience the finest local culture, history, and entertainment.
Top 5 Fantastic And Affordable Cities To Visit In The U.S.
Travel to New Orleans, Louisiana.
This bright, dynamic metropolis is one of the best places to visit in the U.S. It is also reasonably priced for visitors! You can even participate in a labor exchange there to save money on lodging. There are many interesting hostels. New Orleans is a haven for partygoers, musicians, and artists. Beautiful architecture, nightclubs, live music venues, antique shops, and low-cost restaurants serving spicy ethnic cuisine may all be found in this Mississippi River city.
Several locations usually offer free public art exhibitions and musical events on the street. You should also visit Jackson Square and the French Quarter, hubs for cheap entertainment.
Meet Daytona Beach, Florida.
Daytona Beach in Florida, popular with families and college students, has much to offer for Americans traveling on a low budget. The free beach is the primary attraction here, of course. You may spend hours playing sports in its sand, swimming in the ocean, and soaking up the Florida heat without paying anything.
Daytona Beach offers a variety of affordable international cuisine, free museums, and affordable entertainment alternatives in addition to the beach. There are also free outdoor performances during the summer. As a result, Daytona Beach, Florida, is one of the USA's most budget-friendly travel locations. Look into Florida volunteer opportunities to save even more money!
Save some money in Austin, Texas.
Austin, the state capital of Texas, offers various entertaining and inexpensive activities. In one of Austin's several national parks and gardens, you can go walking, cycling, hiking, running, boating, and kayaking with friends. McKinney Falls State Park, Barton Creek Greenbelt, Lady Bird Lake, Barton Springs, and Mount Bonnell are the best. You may explore every one of these sites for free!
Austin also offers picturesque drives, museums, inexpensive restaurants, and live music venues. Austin is a terrific city to see a concert in if you enjoy country or blues music. Austin even has hostels that cost about $30 per night, which is reasonable for the USA. Volunteering in Dallas, around three hours from Austin, is also fantastic.
Cheap activities to do in Salt Lake City, Utah.
West of the USA, Salt Lake City is a fantastic spot to travel. While there are many fun things to do in the city, it's a great place for hiking, camping, skiing, or snowboarding in the adjacent mountains.
The cost of exploring Salt Lake City is low because of economical car rentals, lodging, and volunteer opportunities. Free activities include visiting museums, sightseeing, and relaxing in parks and gardens. Free attractions in the city include Liberty Park, Red Butte Garden, Mormon Temple, Temple Square, and the Utah State Capitol.
Save money in Boston, Massachusetts.
Boston is one of the most reasonably priced travel locations in the United States, which would surprise many people. But tourists frequently find Boston to be unexpectedly inexpensive. Hotels are pricey, but the capital city of Massachusetts is brimming with history and culture that are usually free.
Boston's most well-known tourist attraction is the Freedom Trail. Along this walking path, you will see the historical monuments important to the country's war for independence in the 18th century. Additional free Boston sites include Boston Harbor, Boston Public Library, Harvard Campus, and Boston Common. Go to Quincy Market or the renowned Faneuil Hall for a cheap supper.