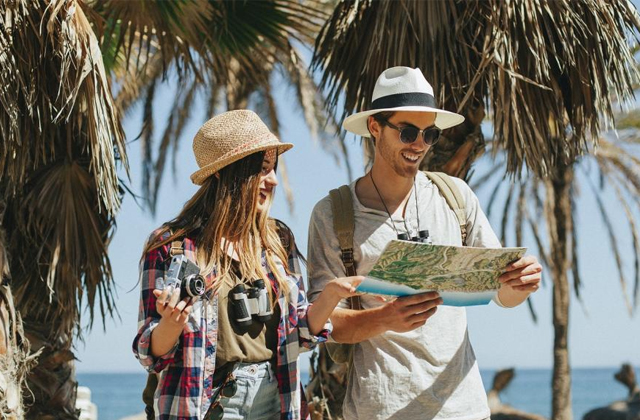 Get ready to be enchanted if Thailand is your next travel destination. Here is a checklist of the best things to do in Bangkok, Thailand, which will make your trip even more impressive than it already is! But, of course, the frosting on the cake is the group of unique islands around the mainland. In addition, Thailand has an endless variety of activities and destinations. Whether interested in history, architecture, gastronomy, nightlife, culture, or simply a beach vacation, Thailand will not disappoint you. Here is a list of five locations and activities you must include in your schedule when visiting Bangkok, Thailand.
Top 5 Things To Do In Bangkok 
What are the finest things to do in Bangkok while on vacation? These are some of the most amazing things to do in Bangkok, whether you're traveling with friends or prefer to explore on your own:
Floating Markets 
You must enjoy shopping in Bangkok's floating marketplaces. These traditionally organized floating marketplaces on boats provide a sneak peek into the manner of life in the area. Boats are crammed to the gills with all manner of retail goods. But, of course, that might imply that once you get in the boat, you can only leave if you make a purchase.
Elephant Show 
Most regions of Thailand, including Ayutthaya, Bangkok, Pattaya, etc., regularly host elephant shows. You may watch the enormous beast dance, play harp, hula hoop, shoot hoops, kick soccer balls into goals, and more throughout these performances. Watching this spectacular, action-packed elephant spectacle will make you feel delighted!
Thai Village Cultural Show
You should visit the Thai Village Cultural Show to understand more about Thai culture and heritage. Sword fighting, a traditional Thai wedding, a Thai boxing battle, and a traditional finger-nail dance are all part of the Rose Garden performance. This is a quick way to learn about Thai culture in a few short hours.
Koh Kret Island 
The tiny island of Koh Kret was made artificially and dated back over 300 years. It provides a beautiful getaway for a wonderful day excursion from Bangkok. However, weekend trips to this island are much more enjoyable. Its renowned weekend market is bustling with activity, making weekend shopping there one of the greatest things to do in Bangkok.
Tiger Temple
Have you ever considered capturing a selfie with the big cat? Well, when you're in Thailand, anything is possible. For example, there are no cages at the Tiger Temple in Kanchanaburi, where the monks nurture tigers as a popular tourist destination. Without cage bars, you can observe the tigers exercising daily and the young cubs being fed. You can also walk with the wild tigers if this doesn't excite you enough.
Final Words
So, it's time to call your friends or your loved ones and travel to Bangkok because there are countless things to do around Thailand. So, plan to travel to Thailand soon to take in everything it offers.