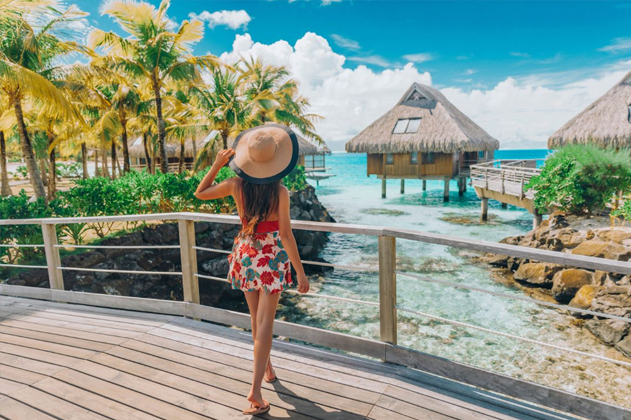 People now use social media more to decide their next vacation spot, and one major trend is shouting out the finest places to go before they get too popular. Gatekeeping is no longer necessary, and TikTok is letting loose with its recommendations for the top destinations. They come from all over the world, from Saudi Arabia to California, and are sure to make you want to take a vacation.
You may be among the first to discover these places when they initially become well-known, even though they are just as entertaining. So make your decision now.
According to TikTok, here are the eight places you must see before they become too well-known:
Palawan, Philippines 
Palawan is an archipelagic region in the Philippines. Here, you can get your inner Avatar without even trying. Almost crystal-clear blue/green waves are flanked by exhilarating peaks that look almost unreal. Take a boat to the Puerto Princesa Subterranean River to experience an entirely new environment. The island also features a hip town and wonderful white-sand beaches. This location is great for scuba diving if you like it. The dry season is the best time to visit which is from November to May.
Glass Beach, California 
This location is a TikTok and Instagram lover's paradise near Fort Bragg. It's a stone beach with sea glass of various colors. Since this area used to be a big rubbish dump in the 1900s, there is a lot of sea glass here. Unfortunately, the ocean has rounded out all the glass and carried it back to shore. Local authorities are working hard to adopt precise regulations to protect the beach. You should visit this amazing location as soon as possible. It's an excellent location to learn about environmental protection and how to prevent sustainability blunders.
Zakynthos, Greece
This TikTok shouts summer vacation as soon as possible. Most of the video is devoted to Navagio beach, on the Greek island of Zakynthos, an Ionian. This beach, one of the most well-known features on the island, is only reachable by boat. Due to a boating accident in 1980, there is wreckage on the beach, and the surrounding waters are extraordinarily blue. Before the beach gets too crowded, make your reservations here. Agios Nikolaos, Alykanas, and Tsilivi beaches on the island are excellent choices for tourists seeking a Greek vacation.
Madeira, Portugal 
Four islands off the coast of Africa make up the Madeira group; they belong to Portugal.
They stand out because they are a hiking lover's heaven. The main island's volcano, rocky beaches, and numerous steep, rocky cliffs will appeal to anyone who enjoys the outdoors. If you're visiting, remember to sample the excellent wine as well.
The Land of Legends Kingdom Hotel, Turkiye
This is the perfect fit if you're seeking a holiday for a fantastic fairytale. Turkey is a stunning nation with a rich history, culture, and culinary heritage. If you're in the area, the Land of Legends Kingdom Hotel is a terrific location to check out.