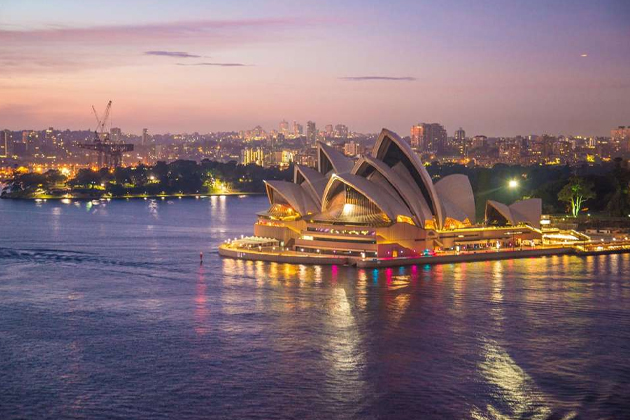 In contrast to many other leisurely regions of the world, Sydney offers various enjoyable activities, particularly for couples. This city is constantly planning new events, whether a road trip, an art exhibition, or a new watersports competition. Depending on your preferences, you can spend your days engaging in adventurous activities both in the city and the wild, or you can take long leisurely walks along the beach.
As a couple who enjoys exploring new places and adores this legendary city, we've compiled a list of our top picks for planning your pleasure. So let's review our top entertainment options in Sydney and prepare you for a blast!
Visit the Royal National Park
The Royal National Park, a short ride from Sydney's CBD and ideal for nature lovers, is an unending source of Zen, healing energy, and adventure sports. Start by having a picnic in the peaceful greenery. Next, stroll down the coastline trail, which stretches for an incredible 26 kilometers. You can choose to only read one portion or take breaks sometimes.
You can stop by any of the barbecue-friendly locations, relax on the beach, go biking, or even plan a weekend getaway with your better half in the Reids Flat Cottage for just $12 per day per vehicle as part of the entry fee.
Climb the Harbor Bridge
A trip over the Harbor Bridge is your best option if you want to enjoy a great thrill and perspective of the city and the water. Depending on the weather, you can choose from several daytime climbing angles and have a completely different experience and breathtaking views.
Because the climbs are planned in small groups, reserve your spot ahead of time. Unless you desire the speedy route, each ascent takes some time. So save up and attempt the climb—there is a wide range of charges, some exceeding $300!
Awaken Your Inner Child
Has it been a while since you bounced around carelessly and made silly faces like a child? No matter your age, visiting a grown-up-friendly trampoline park in Sydney where you can let all that good energy loose is the ideal way to have fun, spend the day laughing, and feel unexpectedly weary.
For $35, you may get an all-day pass. Just leap about, flip, and bounce for an hour or two. You'll most likely want to schedule your subsequent visit as soon as possible. Just to let you know, the tenth visit is always free! Why not take advantage of this ideal opportunity to recall that priceless feeling of being a child without a care in the world? You will experience that when you spend a few hours playing around.
Go to Luna Park
Visit Luna Park, Sydney's well-known amusement park, for more ways to rekindle your inner child with its modern rides and classic attractions. You may purchase an all-day pass for just $52 and take advantage of the rides appropriate for your height and age.
Once you pass the spooky clown entryway, you will enter a timeless realm filled with rides like the vintage carousel. The devil's drop and the crazy rotor are just two examples of the thrilling rides available. Next, visit the mirror maze and take a space shuttle ride. Finally, you can finish your visit to some cafes by enjoying a nice meal and refreshing drink.
Ride a Hot-Air Balloon
You've watched the films and heard the tales, but you've probably never experienced this classic, romantic flight. For the benefit of all infatuated couples, Sydney provides hot-air balloon trips that are ideal for you and your partner to exchange sentimental glances and a breathtaking view of this beautiful city.
A weekday Hawkesbury Valley flight includes a bus ride to the balloon, commemorative photos, a certificate, insurance, and an hour of flying above the city while taking in the breathtaking scenery for $259 per person.
Final Words
So, above are just a few of the numerous activities we love to do in this magnificent city that will make you happy for the rest of your life, offer you priceless memories, and make you fall madly in love with Sydney!