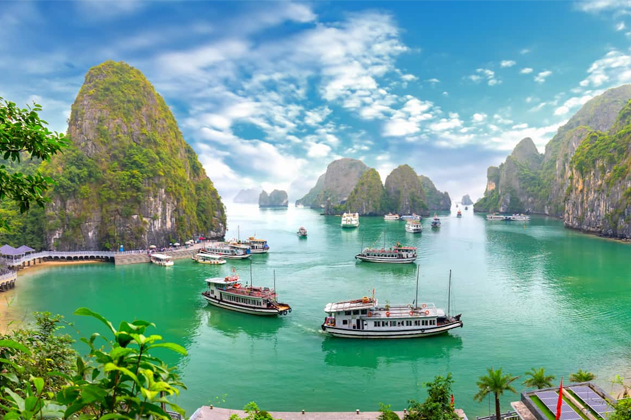 You'll find lots to see and do in the finest affordable US destinations, from skiing in Salt Lake City to enjoying Italian-American culture in New York City.
Planning your vacation successfully depends on knowing when to travel to a particular location to get the greatest deal. Here are the cheap places to travel in the US by month, each with a cheap lodging option to boot.
The following list of twelve affordable best vacation spots in the US that will help you plan your future travels.
Top 12 Best Cheap Places to Travel in the US in 2023
January: 
Las Vegas, Nevada – The off-season in Las Vegas means lower hotel rates and fewer crowds. The Stratosphere Casino, Hotel & Tower offers rooms starting at $25 per night.
February: 
New Orleans, Louisiana – Avoid the Mardi Gras crowds and visit in February when hotel rates are lower. The Old No. 77 Hotel & Chandlery offers rooms for $93 per night.
March: 
Palm Springs, California – Enjoy warm weather and outdoor activities in Palm Springs before the summer rush. The Quality Inn, Palm Springs Downtown, offers rooms for $60 per night.
April: 
Savannah, Georgia – Spring is the perfect time to visit Savannah, with blooming flowers and mild temperatures. The Baymont by Wyndham Savannah Midtown offers rooms for $65 per night.
May: 
Gatlinburg, Tennessee – Beat the summer crowds and enjoy the mountains in Gatlinburg. The Greystone Lodge On The River offers rooms for $67 per night.
June: 
Santa Fe, New Mexico – Experience the cultural and artistic scene of Santa Fe before the peak tourist season. The Fort Marcy Suites offers rooms starting at $89 per night.
July: 
Lake Tahoe, California – Enjoy outdoor activities and stunning views of Lake Tahoe before the crowds arrive. The Pepper Tree Inn offers rooms starting at $69 per night.
August: 
Asheville, North Carolina – Visit Asheville before the fall foliage and enjoy the craft beer scene. The Value Place Asheville offers rooms starting at $59 per night.
September: 
Myrtle Beach, South Carolina – Enjoy the beaches and outdoor activities in Myrtle Beach before the fall season. The Ocean Plaza Motel offers rooms starting at $52 per night.
October: 
Portland, Oregon – Experience fall foliage and the foodie scene in Portland before the rainy season. The Quality Inn Downtown Convention Center offers rooms for $89 per night.
November: 
Branson, Missouri – Enjoy holiday festivities and lower hotel rates in Branson before the Christmas rush. The Comfort Inn & Suites Branson Meadows offers rooms for $71 per night.
December: 
San Antonio, Texas – Experience the holiday festivities and mild temperatures in San Antonio before the winter break rush. The Rodeway Inn Alamodome/Riverwalk offers rooms for $55 per night.