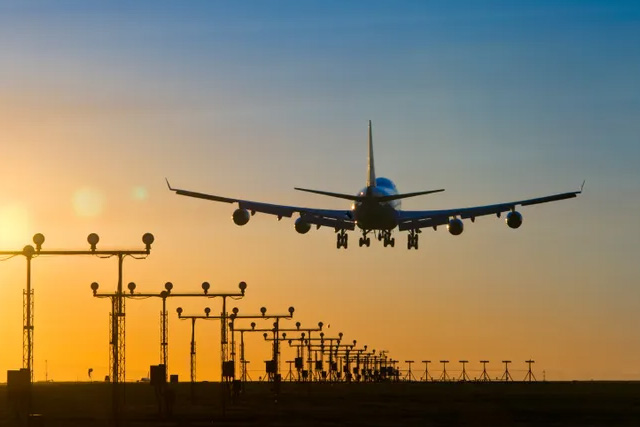 The most expensive factor of a trip is typically the airfare. Although international flight costs have decreased recently, they can still impact any traveler's budget. Whether you're a solo traveler on a tight budget or a family planning an overseas vacation, finding a cheap airline deal can make or break your trip.
If you find that your flight is too pricey, you'll probably keep postponing your vacation. So, I will assist you in acquiring the skill of locating cheap airfare today. No matter where you wish to travel in the globe, follow these steps to find a cheap flight:
Flexibility with your Times and Dates of Traveling
Airlines ticket costs might vary significantly depending on a weekday, the season, and upcoming holidays like Christmas and New Year's Eve. Everyone wants to go on vacation somewhere to feel warm in winter or travel when their kids are on holiday, which is why August is a popular travel month throughout Europe.
In summary, your ticket will be more expensive if you plan to fly during peak travel times. If you want to go to Paris, travel there in the spring or fall when fewer people are there, and the cost of airfare is lower.
Furthermore, flying during the week is usually less expensive than weekend travel because the latter is the busiest travel day and is associated with higher airfare. If you fly after or on a significant holiday, costs are lower. Because fewer people wish to fly at those times, flights early in the morning or late at night are also less expensive. Because most business travelers prefer to fly on Fridays and Mondays, those days are more expensive.
Adaptability with your travel plans will help you find cheap flights and be flexible with your travel dates and destinations. For instance, it is sometimes less expensive to fly to London and then take a low-cost airline to Amsterdam than to fly directly from your departure city to Amsterdam.
It may be less pricey to depart from a neighboring airport. This strategy requires more work because you must research numerous routes and airlines. However, it may result in a cheaper flight, making the extra work worthwhile if you save a few hundred dollars.
Keep an Eye for Special Deals
Make sure you've subscribed to certain emails before you start hunting for specific lighting. You may access the finest offers by signing up for airline and last-minute deal websites' mailing lists. Although 99% of them may not fit in with your plans, keeping an eye on the discounts can ensure that you don't pass up a fantastic opportunity.
Cheap flights are frequently only offered for a short window (usually 24 hours). You'll probably pass on the best offers if you don't constantly search the web for sales.
In addition, frequent flyer bonuses are frequently offered in airline mailings. Those points and miles might add up to free flights and amazing upgrades if you're a travel hacker.
Book Early (But Not Too Early)
The closest you are to departure, the more expensive plane tickets become, but there is a sweet spot where prices start to fluctuate depending on demand. So don't reserve much in advance, but don't wait until the last minute. The optimal time to purchase a flight is two to three months before departure or five months in advance if you travel during a destination's busy season.
Final Words
Being adaptable and creative are keys to finding a cheap flight. Start by using the suggestions from this section on finding a cheap flight. By doing that, you'll always get a fantastic deal!