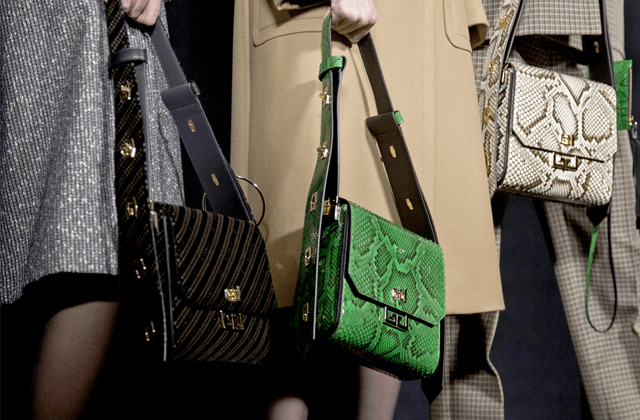 A fashionable handbag is not just an accessory; it's a statement of style, elegance, and functionality. As fashion trends evolve, so do the designs and aesthetics of handbags. In the world of women's accessories, Wojas has earned a reputation for crafting high-quality and trendy bags that cater to modern women's needs. In this blog, we will explore some of the most fashionable handbags this season from Wojas. From classic to contemporary, these bags will complement any outfit and elevate your style.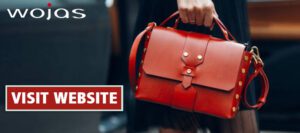 Timeless Elegance: Leather Tote Bag
The Leather Tote Bag from Wojas epitomizes timeless elegance and functionality. Crafted from premium leather, this bag exudes sophistication and durability. It is perfect for everyday usage because of its roomy interior and several sections, which let you easily carry all your necessities. The Leather Tote Bag is a versatile and fashionable option that will never go out of style, whether going to the office, running errands, or going out for a social gathering.
Chic and Versatile: Crossbody Bag
Crossbody bags are a must-have in every woman's wardrobe, and Wojas' collection offers a range of chic and versatile options. The Crossbody Bag combines fashion with functionality, providing hands-free convenience and fashionable touch to any outfit. Whether you choose a classic leather design or a trendy patterned version, this bag is perfect for casual outings, shopping trips, or even a night out with friends.
Trendy and Playful: Bucket Bag
For those seeking a bag with a contemporary flair, the Bucket Bag by Wojas is a stylish choice. The bucket shape is all the rage this season, and this bag's playful design adds a touch of modernity to any ensemble. With its drawstring closure and ample space, the Bucket Bag is both fashionable and functional, making it a great option for fashion-forward women who want to make a statement with their accessories.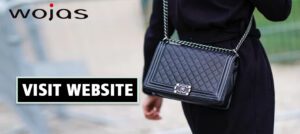 Classic Sophistication: Satchel Bag
This bag is a timeless classic that never goes out of style. Wojas offers an elegant selection of satchel bags featuring sleek designs and high-quality materials. This bag's structured shape and top-handle design exude sophistication, making it an ideal companion for business meetings, formal occasions, or any event where you want to elevate your style and leave a lasting impression.
Urban Chic: Backpack
Backpacks have transcended their utilitarian roots to become a fashion statement in their own right. Wojas' collection of backpacks embodies urban chic, combining style with practicality. These backpacks come in various sizes and designs, from sleek leather options to trendy printed ones. Whether heading to work, traveling, or exploring the city, the backpack is a versatile accessory that complements your outfit while keeping your belongings safe and secure.
Boho Chic: Fringe Bag
For a touch of boho chic, consider the Fringe Bag from Wojas. This bag's fringe detailing adds a bohemian flair to any look, perfect for festivals, outdoor events, or casual outings. Available in various colors and sizes, the Fringe Bag allows you to express your free spirit and embrace the carefree vibes of bohemian fashion.
Luxury and Glamour: Evening Clutch
Every woman needs an elegant evening clutch in her collection, and Wojas delivers with their stunning range of evening bags. These clutches complement your formal attire, whether a cocktail dress or an elegant gown. With delicate embellishments, luxurious fabrics, and exquisite craftsmanship, the Evening Clutch is the perfect accessory to add a touch of glamour to any special occasion.
Conclusion:
Wojas' collection of women's handbags offers a diverse range of styles, ensuring that every woman can find the perfect bag to complement her unique personality and style. From the timeless elegance of the Leather Tote Bag to the boho chic vibe of the Fringe Bag, there is a handbag for every occasion and fashion preference. The Crossbody Bag provides convenience and versatility, while the Satchel Bag exudes classic sophistication. The Bucket Bag is a trendy choice for those seeking modern trends, while the Backpack combines fashion and functionality seamlessly. And when it comes to making a statement at special events, the Evening Clutch adds luxury and glamour to any outfit.
No matter which Wojas bag you choose, you can be assured that you are investing in a high-quality accessory that will elevate your style and serve as a timeless addition to your wardrobe. So, update your collection with the most fashionable handbags this season from Wojas and embrace the perfect blend of style, elegance, and practicality. Step out confidently, knowing your handbag reflects your impeccable taste and fashion-forward sensibilities.