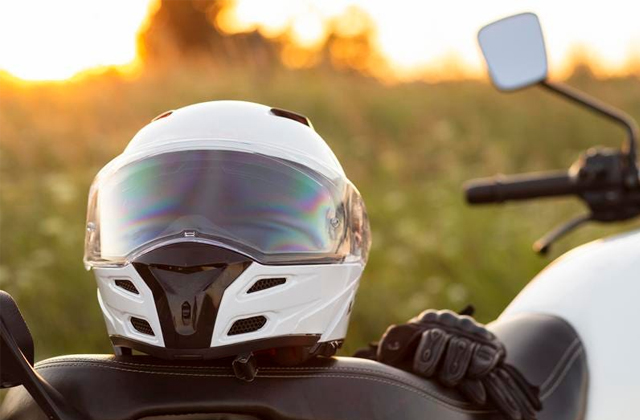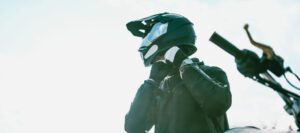 For motorcycle enthusiasts, a helmet is more than just a piece of safety gear—it symbolizes freedom, adventure, and camaraderie on the open road. As a leading motorcycle gear and accessories provider, J&P Cycles offers a diverse selection of helmets that combine cutting-edge safety technology with eye-catching designs. This comprehensive guide will explore some of the best helmets from J&P Cycles, highlighting their safety features, comfort levels, and unique styles. Whether you're a seasoned rider or a novice hitting the road for the first time, J&P Cycles has the perfect helmet to ensure you stay safe and stylish on every journey.
Bell Qualifier DLX Helmet:
The Bell Qualifier DLX Helmet is a top-notch choice for riders seeking an excellent balance between safety and aesthetics. Its lightweight polycarbonate shell ensures impact protection without causing discomfort during extended rides. The integrated Transitions Adaptive Shield sets this helmet apart, which automatically adjusts to changing light conditions. No more changing visors—this shield handles it all, providing optimal clarity and protection. The helmet's moisture-wicking interior and adjustable ventilation system enhance comfort by keeping the head cool and dry. The Bell Qualifier DLX is a fantastic option for riders looking for versatility and convenience.
Shoei RF-SR Helmet:
Shoei is a brand that needs no introduction in the motorcycle community, and its RF-SR Helmet lives up to its legacy. Crafted with precision and innovation, this helmet is a favorite among riders who prioritize safety and performance. The RF-SR features a streamlined and aerodynamic design that reduces wind resistance and noise, providing a smooth and enjoyable ride. Its multi-layered shell construction, comprising organic and multi-composite fibers, delivers unparalleled impact absorption, ensuring maximum protection during accidents. The helmet has an emergency quick-release system, allowing for safe removal in an emergency. The Shoei RF-SR Helmet is an obvious choice for those who value craftsmanship and exceptional safety standards.
HJC IS-Cruiser Helmet:
The HJC IS-Cruiser Helmet epitomizes retro-inspired style and modern safety features. Ideal for cruiser riders seeking an open-face design, this helmet boasts a lightweight polycarbonate shell that meets DOT safety standards. The sun shield can be effortlessly deployed or retracted, allowing riders to adapt to changing lighting conditions. The SuperCool interior ensures moisture-wicking and anti-bacterial properties, keeping the helmet fresh and comfortable, even on hot days. With its timeless design and excellent safety ratings, the HJC IS-Cruiser Helmet is popular among riders who appreciate the classic cruiser aesthetic.
Scorpion EXO-R420 Helmet:
Engineered to cater to both sport and street riders, the Scorpion EXO-R420 Helmet seamlessly blends performance with protection. Its advanced LG polycarbonate shell is reinforced with dual-density EPS, absorbing impact energy during collisions. The helmet features an AirFit inflation system that allows for a custom fit by adjusting the cheek pads with a simple pump. This snug and secure fit is essential for maximizing safety on the road. The KwikWick II liner keeps the helmet odor-free and well-ventilated, ensuring a comfortable riding experience during intense rides. For those seeking a helmet that offers performance-driven safety without sacrificing style, the Scorpion EXO-R420 is an excellent choice.
Icon Airflite Helmet:
If making a bold statement on the road is your style, the Icon Airflite Helmet is designed to turn heads. This full-face helmet stands out for its striking graphics and colors and its reliable safety features. Constructed with a polycarbonate shell, the Icon Airflite meets DOT, ECE, and PSC certifications, giving riders confidence in its protective capabilities. The helmet's Hydradry moisture-wicking interior keeps riders cool and dry, while the fog-free quick-change face shield enhances visibility in various weather conditions. For riders who want to make an impact and stay safe at the same time, the Icon Airflite Helmet is the perfect choice.
Scorpion EXO-R1 Air Helmet:
For motorcycle enthusiasts seeking uncompromising performance and advanced safety technology, the Scorpion EXO-R1 Air Helmet is a true game-changer. The helmet's TCT-Ultra Pre-Preg shell construction combines fiberglass and Aramid fiber to create an incredibly strong yet lightweight outer shell. The EXO-R1 Air features an adjustable Aero-Tuned Ventilation System that optimizes airflow to keep riders cool and focused during high-speed rides. The helmet's Ellip-Tec II Ratchet System ensures quick and secure face shield changes, allowing hassle-free adaptation to various riding conditions. The Scorpion EXO-R1 Air Helmet is the ultimate choice for riders who demand cutting-edge technology and uncompromising safety performance.
Conclusion
Selecting the right helmet is not just about adhering to safety standards; it's about expressing your individuality and personal style while ensuring you're protected on every ride. J&P Cycles offers a carefully curated collection of helmets that cater to every rider's unique preferences, making the choice more accessible and more enjoyable. From the versatile and sleek Bell Qualifier DLX Helmet to the daring and stylish Icon Airflite Helmet, J&P Cycles has something for every rider. Remember, investing in a high-quality helmet is investing in your safety and peace of mind. Embrace your passion for riding with the best helmets from J&P Cycles and enjoy every journey with confidence and style. Ride safe!