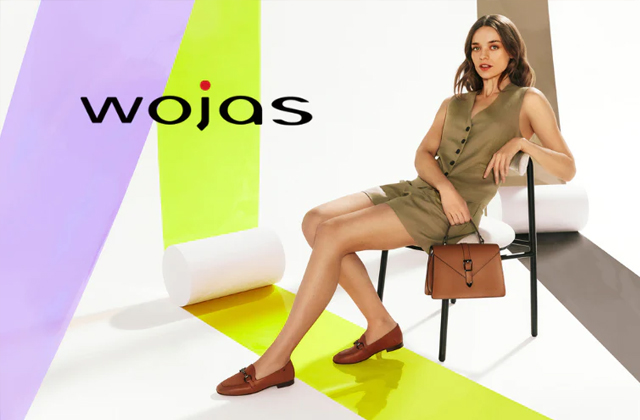 Shorts are a necessary component of every woman's wardrobe. They provide nearly limitless opportunities to create summer stylizations when paired with the proper Wojas footwear and accessories. In today's piece, we offer advice on the footwear you should wear with shorts to seem put together and elegant.
HOW TO CHOOSE SHOES WITH SHORTS?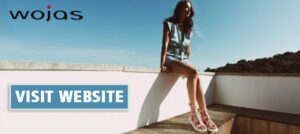 How can you put together a stylish summer look with shoes that go with shorts? Three things should be our main areas of focus:
Our comfort

The style of the shorts,

Opportunity.
Shorts and loafers work well together to create a popular casual look. Conversely, shorts with cowboy boots are a look that you may find at festivals worldwide. We should be able to move freely and comfortably in shoes while wearing shorts. Additionally, we must remember that the Wojas shoes we select on hot days must be comfortable for our feet and constructed of high-quality materials.
WHAT SHOES TO WEAR WITH WOMEN'S SHORTS IN A CASUAL LOOK?
In the summer of 2023, "quit luxury," or elegance mixed with minimalism and comfort, will be one of the most significant microtrends. The pairing of short cloth shorts with Wojas loafers is the ideal illustration of how to put this trend into practice. As a result, we will acquire a casual styling that is ideal for work (where there is no severe dress requirement), social gatherings, and strolls. Women who wish to mix classic style with comfort and convenience should consider a pair of women's loafers for shorts. 
SHOES WITH SHORTS – A STEP TOWARD FREEDOM
What footwear should we use with shorts to build our casual style on slightly more informal basics? Ballerinas, who are currently enjoying a true rebirth in their popularity, can be worn successfully with fabric shorts. An airy shirt or T-shirt can successfully finish off the entire styling: the first option will give us a more sophisticated look, and the second, a more relaxed one.
ELEGANT SHOES WITH SHORTS – CLASSIC STYLE
The newest fashion trends reject all boundaries and exhort us to take risks. There will, undoubtedly, still be room for the well-known and favored so that we can dress in a comfortable, minimalist manner with stylish shoes and shorts. When Carrie Bradshaw walked the streets of New York, she wore stylish shorts and high-heeled sandals or traditional women's loafers. A great option for women who value traditional solutions.
HAVE FUN WITH FASHION BY CHOOSING SHOES FOR SHORTS!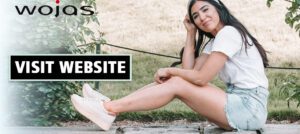 Women's shorts and shoes can deviate from our stylizations and offer them a mysterious character. As a result, Wojas stylish shoes can be daringly paired with shorts for a sporty look. As a result, shorts and high heels are no longer just for sophisticated stylizations while wearing high heels with shorts. This season, short denim shorts will undoubtedly be a common sight on the streets. Fans of the oldies, though, may relax. Shorts and exquisite shoes are a classic outfit combo that will never go out of style.
WHAT SHOES TO WEAR WITH DENIM SHORTS?
Every woman's wardrobe must include denim shorts. Which footwear should you pair with the shorts millions of women adore worldwide? We can achieve a youthful, girly look by wearing ballerinas, and the summertime staple of flip-flops and sandals with denim shorts is the flip-flop. Anytime we are concerned with comfort and convenience, dependable shoes will demonstrate their worth. The correct response to the question of what footwear to wear with denim shorts in the summer of 2023 will unquestionably be "Roman" sandals, which once again rule the fashion world after a brief hiatus.
SHOES WITH SHORTS – A FULL RANGE OF POSSIBILITIES
Without shorts, summer wouldn't be complete! What footwear should I wear with women's shorts that resemble vast, sandy beaches? Wojas sandals will be used to create a stylish, laid-back look. Sneakers must be included in the responses to the question of which shoes to wear with shorts! With their assistance, we will design a look that is ideal for strenuous holiday walks.
Already considering the upcoming holidays? See our post on the best shoes to wear with dungarees for more information.
WHAT SHOES TO WEAR WITH SHORTS – WHAT IS WORTH REMEMBERING?
The type of our styling will undoubtedly depend on the shoes we choose for our shorts. Let's not forget that a fashionable appearance should also be cozy for us. Shorts and high-heeled shoes work well together when we feel comfortable wearing them. Ballerinas or trainers are excellent options for women who want flat shoes.