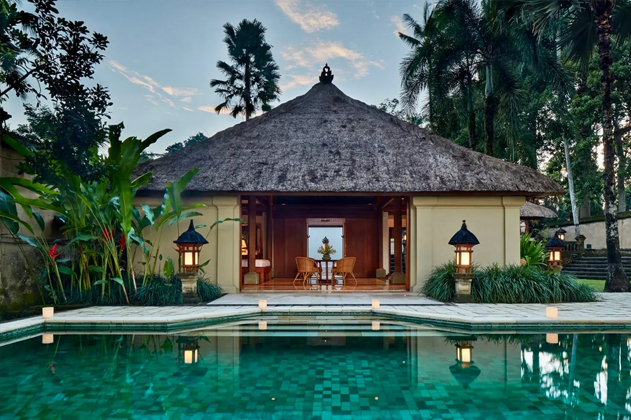 Bali, known for its stunning beaches, lush landscapes, and vibrant culture, is one of the most popular tourist destinations in the world. So it's no wonder that people flock to this Indonesian island to soak up the sun, indulge in delicious cuisine, and experience the unique Balinese way of life. But it's not just the natural beauty of Bali that draws visitors; it's also the many luxurious resorts scattered throughout the island. In this article, we'll look at some of the most Instagrammable famous bali hotels and what makes them so special.
Ayana Resort and Spa
First on the list is the Ayana Resort and Spa, located in the Jimbaran Bay area. This resort is famous for its stunning cliff-top views, many infinity pools, and world-class spa. The Ayana is also home to the famous Rock Bar, perched on a cliff overlooking the ocean and the perfect spot for sunset cocktails. Guests of the Ayana can also enjoy a wide range of outdoor activities, including snorkeling, surfing, and kayaking.
W Bali – Seminyak
For people looking for something a bit more modern, the W Bali – Seminyak is a great choice. This stylish resort is located in the trendy Seminyak neighborhood and is famous for its chic design and lively atmosphere. Guests can enjoy a variety of nightlife options, including the famous Woobar, known for its cocktails and live music. The W also offers a range of outdoor activities, including surfing, beach volleyball, and yoga classes.
Four Seasons Resort
Another popular resort in Bali is the Four Seasons Resort in Sayan. This luxurious retreat is nestled in the lush jungle and is famous for its tranquil surroundings, stunning views of the Ayung River, and many nearby places to go. Guests can indulge in various spa treatments, take yoga classes, or simply relax in their private plunge pool. The Four Seasons also offers a range of outdoor activities, including hiking, mountain biking, and white-water rafting.
Hanging Gardens of Bali
Finally, a list of Bali's most Instagrammable resorts would only be complete by mentioning the famous Hanging Gardens of Bali. This stunning resort is in the heart of Ubud and is famous for its unique infinity pool perched on a hillside overlooking the jungle. The Hanging Gardens is also home to various luxurious villas with a private pool and outdoor shower. In addition, guests can participate in various outdoor activities, including cycling, hiking, and white-water rafting.
Conclusion
In conclusion, Bali has some of the most luxurious resorts, each offering unique charm and style. Whether you're looking for stunning views, a tranquil retreat, or a lively atmosphere, Bali hotels are perfect. So if you're planning a trip to Bali and wondering where to stay, check out these famous Instagrammable resorts – they're sure to make your stay unforgettable.