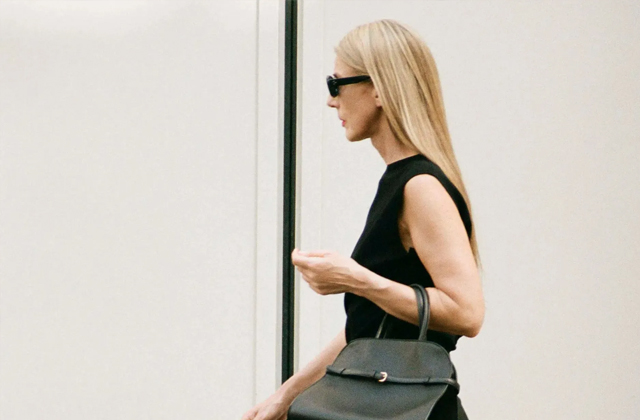 As the seasons change, so do fashion trends. To stay ahead in the style game, it's essential to refresh your wardrobe regularly. However, you don't always have to invest in a new set of clothes to upgrade your look. The perfect solution lies in accessorizing. A simple dress may be made into a statement-making one with the right accessories. And when it comes to luxury accessories, Luisaviaroma is the ultimate destination. Let's delve into the world of Luisaviaroma's new accessories and discover how they can elevate your style in exquisite detail.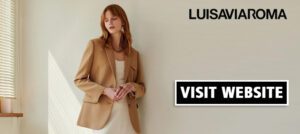 Enchanting Elegance: Statement Jewelry
Accessorizing with statement jewelry is a surefire way to make a lasting impression. A wide selection of eye-catching necklaces, earrings, and bracelets from illustrious brands like Dior, Fendi, and Chopard are available at Luisaviaroma. A statement necklace or a pair of big earrings will instantly improve your appearance. A bold bracelet or a stack of delicate bangles can breathe new life into your wrist, giving you a trendy and confident image.
A Touch of Luxury: Designer Handbags
A luxury handbag is not just an accessory; it's a statement of sophistication and taste. Luisaviaroma boasts an exclusive range of designer handbags, including iconic Prada, Givenchy, and Celine pieces. A high-quality handbag can elevate any outfit, from a simple jeans-and-tee ensemble to an elegant evening gown. Choose a classic leather tote for a timeless appeal or a trendy crossbody bag for a more contemporary touch. Investing in a designer handbag is a style upgrade and a wise investment in craftsmanship and durability.
Effortless Glamour: Chic Sunglasses
Sunglasses not only shield your eyes from the sun but also up the glam factor of your appearance. Luisaviaroma offers an array of chic sunglasses from top designers like Versace, Tom Ford, and Ray-Ban. Whether you opt for oversized aviators, cat-eye frames, or retro-inspired styles, sunglasses can instantly transform your face and elevate your style. Donning a pair of stylish shades shields you from UV rays and exudes confidence and allure.
Vibrant Accents: Scarves and Shawls
Adding scarves and shawls to your wardrobe is an excellent way to infuse color and texture into your outfits. Luisaviaroma presents a stunning collection of scarves crafted from luxurious fabrics like silk, cashmere, and wool from designers like Burberry, Emilio Pucci, and Alexander McQueen. Whether you drape a silk scarf over your shoulders or tie a cozy cashmere shawl around your neck, these accessories exude elegance and sophistication. Scarves can effortlessly transition a simple outfit into a fashion statement, allowing you to showcase your style.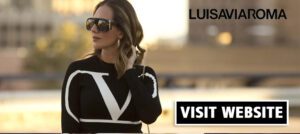 Footwear Finesse: Designer Shoes
The importance of footwear in completing a look must be considered. Luisaviaroma boasts an extensive range of designer shoes, including sneakers, boots, heels, and sandals from brands like Jimmy Choo, Valentino, and Christian Louboutin. Whether aiming for comfort or glamour, Luisaviaroma's selection has covered you. A pair of stylish sneakers can add a touch of urban chic to your ensemble, while elegant heels can elevate your look for a special occasion. Invest in quality shoes, and you'll walk confidently, knowing your style is on point from head to toe.
Artful Layering: Mixing and Matching Accessories
Feel free to experiment with layering accessories. Luisaviaroma's collection of delicate necklaces, bracelets, and rings offers endless possibilities for creating unique combinations that reflect your personality. Your clothing can add depth and interest by layering various elements. To create a unique look, experiment with lengths, textures, and metal combinations.
Timeless Sophistication: Luxury Watches
A luxury watch is more than just a time-telling device; it symbolizes timeless sophistication and elegance. Luisaviaroma showcases an exquisite selection of designer watches, from classic timepieces to contemporary chronographs. Brands like Rolex, TAG Heuer, and Cartier are known for their impeccable craftsmanship and style. A fine watch complements your appearance and can be handed down through the generations as a treasured legacy.
Conclusion
With Luisaviaroma's new accessories, you can effortlessly elevate your style and make a fashion statement. From captivating statement jewelry to designer handbags that exude luxury, the collection offers something for every taste and occasion. Chic sunglasses, vibrant scarves, and premium footwear are all essential elements to refresh your wardrobe and transform your look. So, step into the world of Luisaviaroma's accessories and breathe new life into your style, ensuring you shine with elegance and confidence on every occasion.