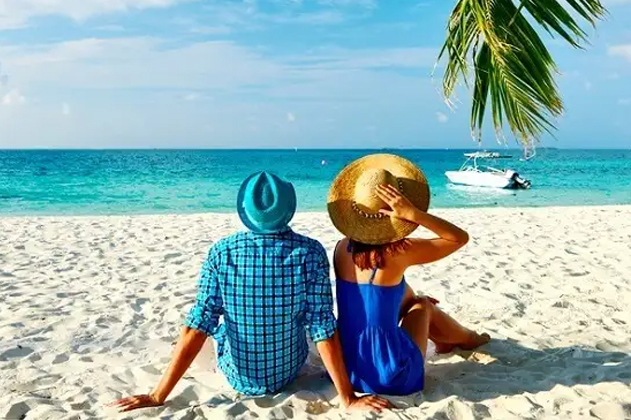 Romantic vacations are ideal for relaxing, regaining your love, and making priceless memories with your special someone. Looking for the perfect place to go on vacation with your special one? It can be challenging to select from the world's numerous stunning locations. However, some places are well known for their enchanting ambiance, breathtaking landscape, and limitless options for adventure and leisure.
There is a perfect international destination for your romantic holiday, whether you're looking for a rich beach vacation, a lovely city break, or an outdoor adventure. This blog will look at the best places globally to stoke your passion and make lifelong memories with your loved one.
Paris, France
One of the best romantic places in the world is Paris, also referred to as the "City of Love." Paris exudes romance at every turn, from the stunning Eiffel Tower to the beautiful cobblestone alleyways of Montmartre. You can enjoy a picnic in the Luxembourg Gardens or stroll a romantic supper at one of the city's numerous Michelin-starred establishments.
Santorini, Greece
Santorini is a romantic traveler's paradise with its mesmerizing sunsets, clear waters, and whitewashed homes on the cliffs. Sail sunset around the caldera, relax on the beach, or tour the island's charming settlements. View the breathtaking scenery of the Aegean Sea no matter what you do.
Bali, Indonesia
Bali is the ideal choice if you're seeking a more exotic location. Bali offers a romantic getaway with its luxuriant tropical woods, breathtaking beaches, and world-class resorts. Join a yoga session, treat yourself to a two-hour massage, or visit one of the island's numerous temples and cultural sites.
Venice, Italy
Venice is romantic for couples because of its winding canals, old architecture, and gliding gondolas. You can take a romantic walk along the canals, visit the city's numerous art galleries, eat a waterfront meal by candlelight, and museums.
Kyoto, Japan
Couples can consider visiting Kyoto for a more cultural experience. Kyoto offers a tranquil retreat from the bustle of modern life with its beautiful temples and gardens, traditional teahouses, and tranquil natural settings. Explore the city's numerous historic landmarks, ride in the countryside, or participate in a traditional Japanese tea ceremony.
Maldives
The Maldives are the ideal destination if you want a lavish beach vacation. The Maldives are a couple's paradise with its pristine waters, white sand beaches, and rich overwater bungalows. Spend your days swimming, snorkeling, or relaxing on the beach while taking in the breathtaking coral reefs of the island.
Cape Town, South Africa
Cape Town provides a distinctive blend of urban excitement and natural beauty for those seeking a more adventurous vacation. Explore the city's thriving cultural scene, go on a safari, or trek up Table Mountain. Whatever you do, gaze out at the city's breathtaking shoreline and rocky mountains.