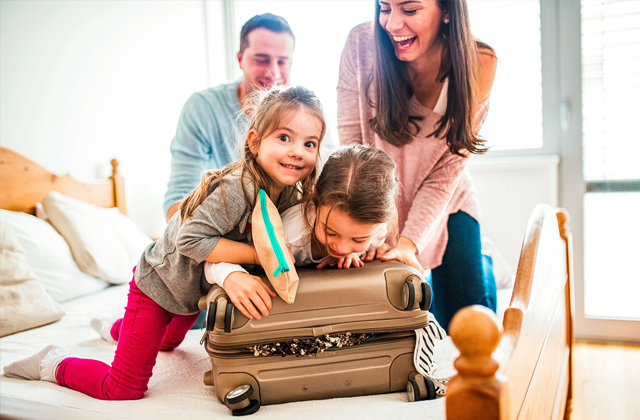 Are you planning a summer beach holiday? Whether you're rushing off to an exotic destination or enjoying a staycation at a nearby beach, packing the right essentials is crucial for a successful and stress-free trip. As a seasoned traveler, I've learned that forgetting even one item can damage your vacation. That's why I've put together this complete packing list to ensure you have everything you need for the perfect summer beach holiday.
The Essential Items for Your Summer Beach Holiday Packing List
Before checking the specifics, let's start with the basics. Here are the essential items that should be on every beach packing list:
Travel documents:

Ensure you have your passport or ID, boarding pass, and necessary visas or travel insurance documents.

Money:

Bring cash, credit cards, and any other forms of payment you might need.

Medications:

Remember to pack any prescription medications, over-the-counter medications, and first aid supplies.

Sun protection:

Sunglasses, sunscreen, and a hat are must-haves for any beach holiday.

Beach bag:

A sturdy beach bag is essential for carrying all your belongings to and from the beach.
Clothing Items to Bring for Your Beach Vacation
When packing clothing for a beach holiday, you'll want to keep it light and breezy. So here are the clothing items I recommend bringing:
Swimwear:

Pack at least two swimsuits so you can alternate between them. Don't forget a cover-up or sarong when you're not in the water.

Light clothing:

Opt for loose, breathable fabrics like cotton or linen. Bring a mix of shorts, skirts, dresses, and tank tops.

Footwear:

Flip-flops or sandals are perfect for the beach, but you might also want to bring a pair of sneakers for any activities or excursions.
Beach Accessories You Shouldn't Forget to Pack
No beach holiday is complete without the right accessories. So here are some items you'll want to add to your beach packing list:
Beach towel:

Bring at least one beach towel per person.

Beach umbrella:

If you plan to spend much time in the sun, a beach umbrella is a must-have.

Water bottle:

Staying hydrated is crucial, so bring a reusable water bottle you can refill throughout the day.

Beach games:

If you're traveling with kids or a group, pack some beach games like frisbee or beach ball.
Toiletries and Personal Care Items for Your Beach Holiday
When packing toiletries for a beach holiday, less is more. Here are the basic items you'll need:
Shampoo and conditioner:

Opt for travel-sized bottles to save space.

Body wash or soap:

Again, travel-sized bottles are a great option.

Toothbrush and toothpaste:

Don't forget to pack these essentials.

Deodorant:

Stay fresh in the heat with deodorant.

Razor and shaving cream:

Shaving during your trip.
Gadgets and Electronics to Bring for Your Summer Beach Getaway
While you might want to unplug and disconnect during your beach holiday, a few gadgets and electronics can enhance your trip. Here are some things to consider packing:
Camera:

Capture memories of trip with a camera or smartphone.

Portable charger:

Keep your devices on the go with a portable charger.

E-reader or tablet:

If you're a bookworm, bring an e-reader or tablet to read on the beach.
Bonus Items to Consider Adding to Your Beach Holiday Packing List
If you have extra room in your suitcase, here are some bonus items that can make your beach holiday even better:
Snorkeling gear:

If you want to do snorkeling, bring your gear to save money on rentals.

Beach tent:

If you're sensitive to the sun, a beach tent can provide extra shade.

Inflatable pool float:

Lounge in the water on an inflatable pool float.
Final Thoughts
Packing for a summer beach holiday can be stressful, but with this complete packing list, you'll surely have everything you need for a perfect trip. So remember to pack light, stay organized, and don't forget the essentials. Happy travels!