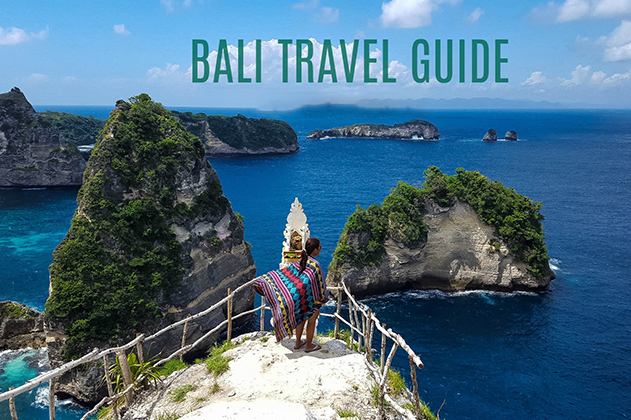 Bali is a very affordable travel location, making it simple to visit the island without worrying about breaking the bank. Bali is still surprisingly affordable if you know where to search, despite being frequently crowded with tourists. Depending on the type of lodging you choose, USD 50 to 100 per day is considered a reasonable budget limit for exploring Bali comfortably.
Let's check out how to visit Bali on a budget.
Tips To Visit Bali On A Budget
Tegenungan Waterfall
Entrance Fee: 10,000 IDR (USD 0.69)
Hours: 6:30 a.m. to 6:30 p.m.
Tegenungan Waterfall, one of Bali's famous cascades, is between Ubud and Denpasar, the island's provincial city, and resembles a scene from The Jungle Book. Arriving early in the day is advised to avoid Bali's scorching heat because it takes about 150 steep steps to get to this picturesque waterfall. Tegenungan, a fantastic photo location, is a top choice for nature enthusiasts looking to escape the busier Ubud and Denpasar.
Goa Gajah
Entrance fee: 15,000 IDR (USD 1.03)
Hours: 8:00 a.m. to 4:30 p.m.
The 19th-century refuge known as Goa Gajah, also called the "Elephant Cave," is thought to have been constructed for spiritual reflection. The smell of burning incense permeates the dim, mystical cave, and a stroll through the gardens that surround it will take visitors through jungles of flora and fauna, fountains, rice fields, and miniature waterfalls. Since 1995, Goa Gajah has been listed as a potential UNESCO World Heritage Site.
Pura Tirta Empul
Entrance Fee: 15,000 IDR (USD 1.03)
Hours: 9:00 a.m. to 5:00 p.m.
Pura Tirta Empul is a Hindu Balinese water temple close to Tampaksiring that attracts worshippers from all over the globe seeking a spiritual experience. Tirta Empul was established in 926 A.D. and is the busiest and most popular water sanctuary in the nation. The Hindu God of Water, Vishnu, is honored by its dedication. Visitors and worshippers equally line up at each spout (aside from the 11th and 12th) and adhere to the custom of dousing their heads, splashing their faces, and taking three gulps of water before spitting it out three times each.
Ubud Monkey Forest
Entrance Fee: 50,000 IDR (USD 3.44)
Hours: 8:30 a.m. to 5:30 p.m.
The revered Ubud Monkey Forest, a sanctuary and natural habitat for Balinese long-tailed monkeys, is located within the hamlet of Padangtegal and is regarded by locals as an essential educational, economic, spiritual, and conservation center. The well-liked attraction, home to more than 700 monkeys overall, encourages guests to stroll through the enormous forest to get some fresh air, feed the monkeys, and admire its 186 species of trees.
Pura Luhur Uluwatu
Entrance Fee: 30,000 IDR (USD 2.07)
Hours: 9:00 a.m. to 6:00 p.m.
On the southwest corner of the Bukit Peninsula is a Hindu sea temple comparable to the Cliffs of Moher in Ireland. Uluwatu, home to the Pure Luhur Uluwatu temple, is the fourth-most popular surfing spot in the world. Every day at 6:00 p.m., a traditional Kecak performance based on the Ramayana is performed on the cliffside of the temple.
Mount Batur Hot Springs
Entrance Fee: 150,000 IDR (USD 10.33)
Hours: 7:00 a.m. to 7:00 p.m.
Our taxi driver suggested we drive down to Mount Batur Hot Springs after our attempt to climb Bali's renowned Mount Batur was thwarted by rain; this was our favorite stop on our two-day cab tour. Despite being a more expensive tourist destination, the hot springs are located at the foot of Mount Batur and offer unparalleled views of Lake Batur and the surrounding region. The cost of the stay includes a greeting beverage, a snack, a towel, and a locker.