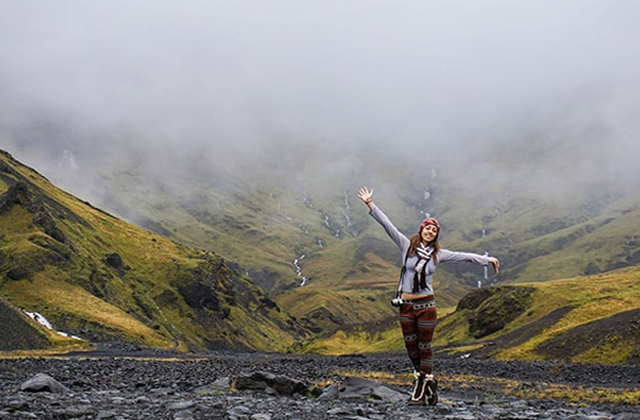 How will you approach your upcoming trip if you are a solo traveler? If you are wondering where you should go and what you should do, then here you will get all your answers. The tips described in this article will assist you in deciding your travel destination. Most of these suggestions take a few minutes and can save you money, hassle, and confusion. But are you prepared to create the ultimate solo trip? So, let's get started!
Tips to Make your First Solo Trip Memorable
Below we have outlined some tips to make your first solo trip memorable:
Plan everything
While organizing your solo trip, having a plan is crucial. There is no set order according to which you must complete tasks, although the following are some suggestions:
Make hotel reservations.
Plan a few tours with local operators.
Plan your airport pickup if you're flying in.
Conduct thorough research on the city and its surroundings, considering things like cultural customs, well-known tourist attractions, common routes, food preferences, mobile networks, regional cuisines, etc.
Prepare a budget accordingly.
Another factor to consider while planning a solo trip is the expense of your trip. Therefore, your choices regarding travel and accommodation are the most crucial.
Get a clear idea of travel and accommodation expenses before settling on a budget for your solo vacation. First, you must determine the cost of using taxis, public transit, etc. The biggest expense for a solo traveler is accommodation, which might account for 50% to 80% of the overall price. The general idea is to guarantee safety while keeping your accommodation prices as low as possible.
Set clear goals
When planning for your first solo trip, you easily feel overwhelmed. You're trying to get around a new city and determine how to make the most of your stay. So why not begin with some intention setting, keeping this in mind?
Consider your trip an opportunity to get to know yourself better; perhaps you want to see how well you can manage on your own while traveling. Or perhaps you want to push yourself or build your confidence. Finally, maybe you want to know what it's like to move somewhere new, meet new people, and start again. So, if you've thought out the objectives for your trip, you'll find it easier to make the most out of it.
Pack light. Pack necessary.
Pack accessories and toiletries in small sizes. As much as possible, avoid bringing valuables to save yourself time from worrying about the security of your suitcase. Pepper spray should always be carried in case of emergency. Carry a diary to document your trips, but more importantly, keep a good book nearby to distract your attention from the awkwardness of eating alone.
Conclusion
You're now prepared to make that solo journey a reality. Taking action is the best way to get through those emotions. You can achieve this by making thorough preparations in advance, selecting the appropriate venue, and gathering all the necessary information about your destination.