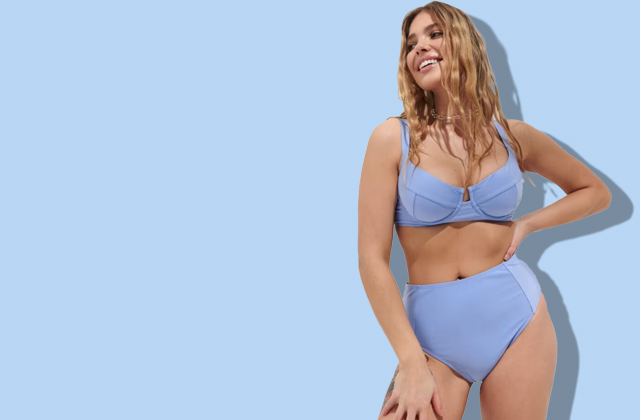 What types of swimwear are the most stylish? Let's discuss it! The summer season is in full flow, which means it's time to unwind on the beach, go on vacation, and enjoy relaxing by the pool. Be sure to follow the newest swimwear trends from Sinsay to feel and appear stylish. In this article, we'll examine the many fashion trends of this year. You will discover something for yourself, whether you favor one- or two-piece outfits!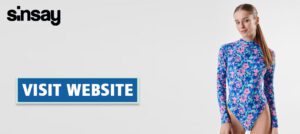 The Most Fashionable Swimwear – What To Choose?
What sets apart the most stylish swimwear? They are not only comfy and practical but also match the current fashions. The following are a few of the most well-liked looks you can find in the beach collections this year:
One-piece swimsuit –

This time-honored design is still in demand. It is classy and offers adequate body coverage. This year's styles feature various patterns, cuts, bindings, and accents that give them a contemporary feel. Additionally, it is ideal for a variety of aquatic activities.

A triangle bikini-

This is consistently a wise decision. The simplistic design emphasizes the neckline and shoulder line. To help you choose the ideal design, the triangle bikini is available in a wide range of hues, designs, and materials.

Bandeau bikinis-

These are the ideal option for individuals who appreciate seamless models. This style has an elastic band across the bust for the best support. For further mobility, bandeau bikinis frequently include the option of detachable straps.

High-waisted bikini –

An appealing cut for women! It hides some body parts and gives the wearer the ideal beach look. These cuts are both incredibly attractive and quite functional! They are essentially always included in the most stylish swimsuits. 

Cut-out swimwear –

This season, cut-out versions are extremely popular. Fabric pieces cut out on the back, sides, or stomach give a unique accent and delicately reveal the skin.

Tankini –

This combines underwear with a top section that is blouse-length. This style allows for flexibility of movement while being practical and covering more of the body than a bikini. Tankinis are available in various styles and cuts to fit various body types.

Rashguard swimsuits-

These are the ideal solution for individuals who desire additional sun protection. The style, which resembles a long-sleeved T-shirt, offers good UV protection. Rashguard swimwear is available in a wide range of hues and patterns. If you schedule physical exercise in the water, they will be ideal.
Always remember that picking a look that makes you feel comfortable is crucial. Pick a swimsuit design from the newest collections of Sinsay highlighting your best features and offering beach confidence. Enjoy this season's contemporary and chic look!
The Most Fashionable Color Swimwear – Choose Color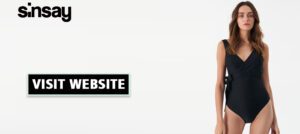 What types of swimwear are the most stylish? Let's begin with the hues. Diverse swimwear fads from Sinsay have always attracted attention and added flare to the beach. The following colors can be found in this year's beach collections as some of the hottest ones:
Cobalt Blue –

This dark shade of blue is particularly well-liked. It gives your swimwear more energy while ensuring a stylish appearance.

Pink –

Pink remains quite well-liked. Any beach attire will be unique and charming with this lovely color.

Green –

Green is always in trend! It is a vibrant, energizing color that draws attention and sets the tone for the holidays. It could not possibly be absent from the list of the sexiest swimwear!

Orange –

Another trend this season is orange, which is expressive and energetic. This uplifting tropical color is ideal for a beach with plenty of sunshine.

Red –

A bold red color commands attention and inspires courage. This color complements the summer sun and tan perfectly.

Turquoise –

Turquoise blue is a favorite color at the beach because it mimics the hue of the water. It is a color linked to a paradise in the tropics.

Violet –

Enhances class and mystery. You will stand out from the crowd and look fashionable if you wear this color.

Black –

It's a true classic; each year, it ranks among the hottest swimwear. If you prefer tried-and-true, classic models, avoid the colorful ones. 
It's time to shop at Sinsay!
This season's most stylish swimwear comes in various cuts, patterns, and hues. Whatever you enjoy the most, some models precisely capture your personality and sense of style. Keep in mind that feeling secure and at ease in your skin is what matters most. Time to head to the beach and bask in the summertime rays!