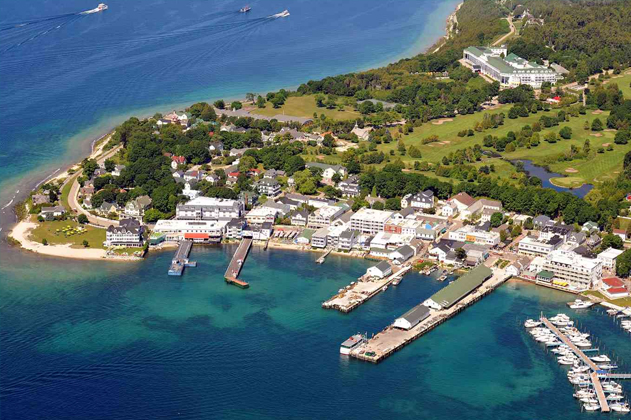 Mackinac Island is a destination unlike any other in the United States. Located in Lake Huron, just off the coast of Michigan's Upper Peninsula, this island is known for its historic charm, stunning natural beauty, and world-class attractions. So if you're planning a vacation getaway, plenty of things to do on Mackinac Island will make your trip unforgettable.
Ferry to Mackinac Island
When planning a trip to Mackinac Island, one of the initial things you'll need to do is purchase ferry tickets. Shepler's Mackinac Island Ferry, Star Line Mackinac Island Ferry, and Arnold Transit Company are among the companies that offer ferry service to the island. Book your tickets in advance to prevent problems or delays, especially during the busy travel season.
Stay in Grand Hotel 
Once you arrive on the island, there are countless things to do and see. One of the most popular attractions is the Grand Hotel, a historic landmark welcoming guests since 1887. The hotel boasts stunning architecture, beautiful gardens, and many amenities, including a golf course, spa, and multiple dining options.
Visit Fort Mackinac
Another must-see attraction on Mackinac Island is Fort Mackinac, a military outpost established by the British during the American Revolution. Visitors can explore the fort's barracks and officers' quarters and even watch reenactments of military drills and ceremonies.
Visit Pink Pony
Finally, a trip to Mackinac Island would only be complete with a visit to the pink pony mackinac island, a legendary bar and restaurant fixture since 1947. The Pink Pony is known for its casual atmosphere, delicious food and drinks, and weekend live music.
Enjoy Outdoor Activities
On Mackinac Island, numerous outdoor activities exist for those seeking a more relaxed experience. Biking is popular, and miles of gorgeous paths snake through the island's forests and along the shoreline. Bike rentals are available on the island at various places, including Mackinac Wheels and Mackinac Island Bike Shop.
Final Words
There are countless things to do on Mackinac Island, from exploring historical landmarks to enjoying outdoor activities and relaxing at charming restaurants and bars like the Pink Pony. With some planning, you can make the most of your visit to this unique and unforgettable destination.