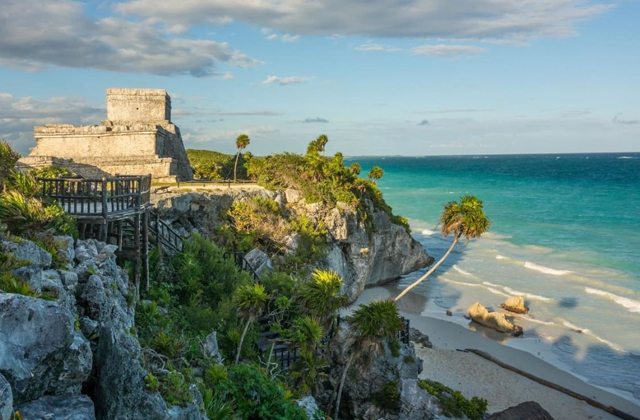 One of the most famous spots in Mexico is the Yucatan Peninsula. Discover the top locations, beaches, and activities in Yucatan and some money-saving tips in this article.
There are many activities and sights to see on the vast Yucatan Peninsula. Beautiful cities, Maya ruins, lovely beaches, swimming in cenotes and vibrant lagoons, and sightseeing options. The abundance of stunning beaches in this area is another unique feature. Discover the top Yucatan activities by reading on.
Explore the city of Merida 
Merida is the most incredible city on the Yucatan Peninsula. It teems with art, stunning palaces, history, and excellent restaurants. In addition, Merida is one of the safest cities in Mexico, so you won't have to worry if you ever question if it's safe to travel there. Merida may best be explored by strolling the streets, trying local cuisine, perusing some craft stores, and paying a visit to the magnificent church.
Swim in a cenote 
As one of the most well-known tourist destinations in Mexico, cenotes are a must-see if you're looking for things to do in Yucatan because the peninsula is dotted with these amazing natural pools. The sensation of swimming and diving in a cenote is priceless. You will have a wide selection among hundreds of distinct cenotes if you visit the Yucatan Peninsula.
Explore Tulum 
You have probably heard about Tulum if you are planning to visit Yucatan. They have a unique view over the coast, and you can enjoy swimming in the amazing blue ocean just under them.
Isla Mujeres
The island of Isla Mujeres is about one hour away from Cancun. The sea there is incredible. So blue, teeming with vibrant fish, ideal for snorkeling or a catamaran cruise. The best spot to go if you want to find a gorgeous beach close to Cancun is Isla Mujeres.
Holbox
Another lovely island in the Yucatan Peninsula is Holbox. It is bigger and packed with activities. You may stroll through the bush or unwind on one of its stunning beaches. Although it is a little wilder than other traditional Yucatan attractions, that is exactly what makes it so amazing.
El Progreso
Another famous beach for doing sports activities like surfing or kite surfing, El Progreso is the best beach for you. It is a quiet place located near Merida. So you enjoy the sea and practice your sports in peace.